Square Enix Announces New Details On Bravely Second's Baddies
Take a second look at the Oblivion Emperor and Anne.
12.07.14 - 4:56 PM
Square Enix has released more information about the Oblivion Emperor and the forces at his command. The principal antagonist in Bravely Second is strong enough to easily dispatch the Three Musketeers and kidnap Agnès at the signing of the peace treaty between the Duchy of Eternia and the Crystal Orthodoxy. He commands a powerful military force known as the Glanz empire from his floating castle. This force includes numerous asterisk users and the fairy, Anne, and is able to defeat the combined forces of the Duchy of Eternia and the Crystal Orthodoxy and drag the world once again in to war.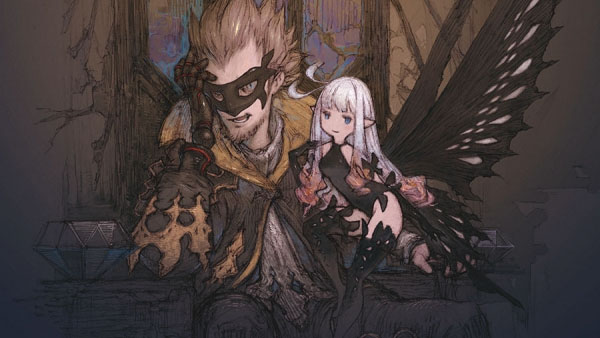 Anne is a fairy who resembles Airy from Bravely Default except she is clad entirely in black, with wings to match. She assists the Oblivion Emperor by offering battle updates and analysis while maintaining a cool, stoic demeanor. However, she will occasionally lash out cruelly, surprising and frightening even her allies.
Bravely Second comes out this winter in Japan for the 3DS.