Chaos;Child Unfortunately Delayed
The upcoming visual novel is experiencing unknown setbacks.
09.29.14 - 8:09 PM
5pb, the Japanese publishing company behind Steins;Gate and Corpse Party, released some sad news for fans waiting on visual novel Chaos;Child. Originally set to launch on November 27th for the Xbox One in Japan, it appears to have been delayed until December 18th at this time.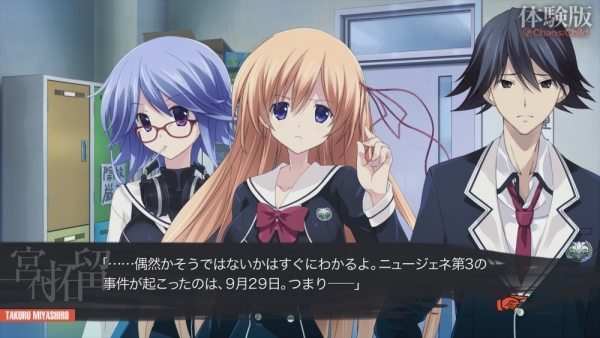 While apologetic concerning the delay, 5pb did not provide an actual reason for the delay. We'll be sure to keep you updated on this title as more information surfaces!