TGS 2014: Final Fantasy Explorers Trailer
And Bahamut has arrived!
09.21.14 - 6:17 PM
At just two minutes in length, the TGS trailer for Final Fantasy Explorers isn't quite as in-depth as other recently released vidoes for the upcoming Nintendo 3DS title. Still, it's a great overview of all sorts of features such as combat, different classes, multiplayer and legend characters.
Outside of TGS, the latest issue of Jump magazine revealed new details on a few classes. As we already know, the Dragoon and Dark Knight classes will be available in-game, as will the Beastmaster job class. Good old Bahamut will also put in an appearance, likely as a boss just as Shiva and Ifrit are.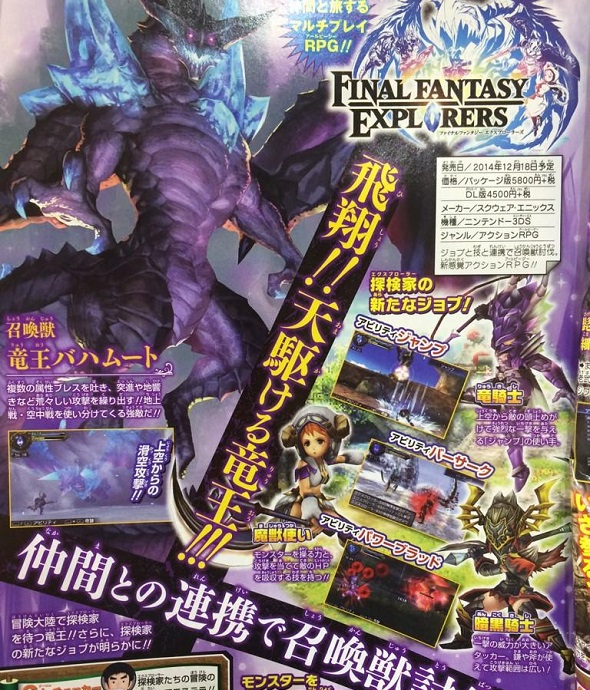 Final Fantasy Explorers is set for release on December 18th in Japan.