Everything You Need to Know about Guild Wars 2's September Update
Plenty of details, all illustrated in a new batch of screen shots.
09.12.14 - 12:07 AM
It's been nearly a month since our last update on Guild Wars 2, so that means it's time again to discuss the MMORPG's latest content update!
The aptly-named "September 2014 Feature Pack" update includes numerous new in-game features, starting with wardrobe updates: The Wardrobe system was implemented in April as a better way to manage and dye various clothing sets. The Wardrobe has now been expanded with support to manage and store combat Finishers, and pets known as Miniatures, as seen here: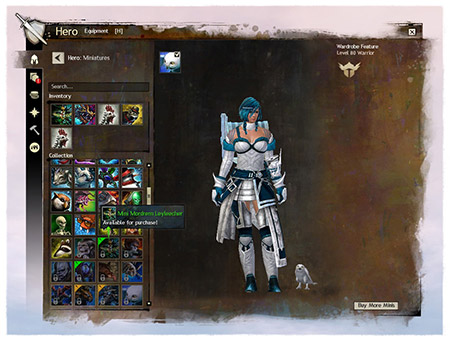 The Trading Post has been given a new user interface that's meant to simplify navigation, and offer a better general overview than what was offered before: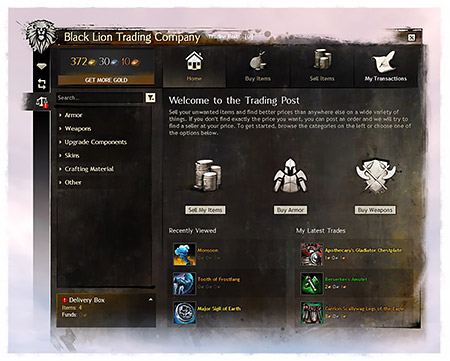 A new "Collections" category is being added to the in-game Achievements, which, you guessed it, you'll earn by collecting items, such as gear sets, trinkets, and more, with the rewards including... more gear! (Hey, it's an MMORPG, what did you expect?)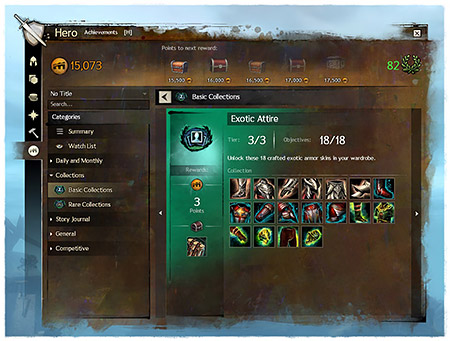 Guild Wars 2
's competitive World vs. World mode also gains updates, including changes to the Siege Golem abilities. Starting this Friday (or possibly "today" if you're reading this on the 12th), the World vs. World Fall Tournament 2014 kicks off, encouraging competition from across the game world.
The last noteworthy bullet point of the September 2014 update includes changes to the early leveling experience, which is said to make the 'learning' phase of the game "more engaging, easier to follow and rewarding."
Aside from the three screen shots above, we've actually added nearly 20 new images of Guild Wars 2's latest update, so be sure to check out our gallery to see them all!
As always, this update is offered for free and with no subscription, so if you're already a Guild Wars 2 player, you should probably just log in and see all of this for yourself!