More Details on Dragon Quest: Heroes, Dragon Quest XI In Development
Would you like some more Dragon Quest? How about a lot more?
09.11.14 - 12:25 AM
The Dragon Quest series is moving out of its comfort zone for a new Action RPG, Dragon Quest: Heroes. Series creator Yuji Horii spoke recently with Famitsu about the game, and although it's still relatively early in development, he was able to share some high-level details.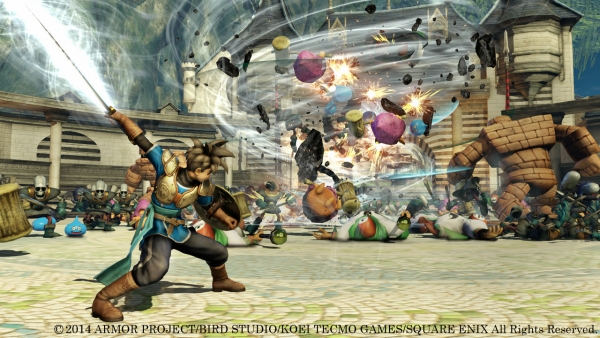 The heroes in this upcoming game will apparently be battling an invasion of one million Dragon Quest monsters, varying in size from small to enormous — think Monster Hunter's dragons.
The game will feature new music by Koichi Sugiyama as well as new orchestral arrangements of his music from previous entries in the series, which is always good news.
Horii confirmed that Dragon Quest XI, the next numbered entry in the series, is also in development at this time, but won't come out until after Dragon Quest: Heroes, which is slated for release in Japan on both PS3 and PS4 in Spring 2015.