Diancie and Shiny Gengar Distribution Coming Soon For Pokémon X & Y
Oh happy day!
09.09.14 - 12:36 AM
The Pokémon Company have announced two new distribution events for Pokémon X & Y on Nintendo 3DS.
The first to be released will be a shiny Gengar (shiny Mega Gengar pictured below). We don't yet know what level it will be at or what moves it will know, though due to the focus on Mega Gengar in the new TCG expansion, it's possible it will have a Gengarite. In North America, GameStop will be distributing serial codes to download the powerful Ghost/Poison Pokémon from October 13th until the 26th.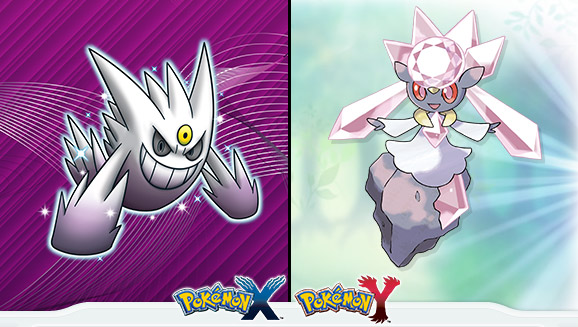 Brand new legendary Pokémon Diancie will then be released in the same way from October 27th until November 16th. Once Pokémon Omega Ruby & Alpha Sapphire are released, you'll be able to transfer it over. Again, it's likely it will be holding a Diancite in order to Mega Evolve.
No announcement has been made for distribution in other regions, but you can bet we'll hear about them soon.
Pokémon Omega Ruby & Alpha Sapphire will be available on Nintendo 3DS worldwide on November 21st (November 28th in Europe).