See Ar nosurge: Ode to an Unborn Star in Action
Over 30 new pieces of media, including six bite-sized gameplay videos, new screens, and artwork.
09.06.14 - 4:51 PM
With Ar nosurge: Ode to an Unborn Star releasing later this month, Koei Tecmo is - and I apologize for an overused phrase - pulling out all the stops in showing the game off. We have a sizable update here today, headlined by six new gameplay videos that you'll definitely want to check out.
But first, head over to our Ar nosurge gallery for over two dozen new screen shots, and new character artwork of Ayatane and Nero, seen below. Have I mentioned I adore the artwork for this series?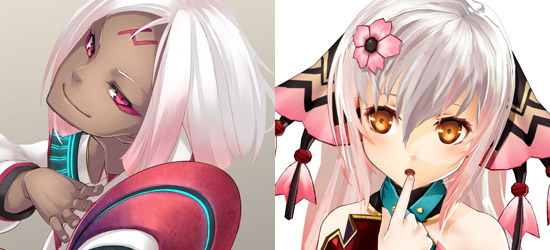 Now for the fun stuff! To start things off, we have a voiced event scene, presumably from early on the game's story:

Next is the "field" video, with a look at the in-game map interface, exploration and, of course, shopping:

The first of these next two videos showcase Ar nosurge's 'Genometrics' system, which is key in getting good results in Synthesis. The second video gives us a taste of, you guessed it, Synthesis. And depending on your expectations, what you're about to see is either something you never saw coming, or is exactly what you expected.

To wrap things up, we have two combat videos. This first one is a general combat video, giving you a feel of the flow of battle. The second shows the all-important Song Magic and the effects it can have on a battle:
Ar nosurge: Ode to an Unborn Star releases on September 23rd in North America, both at retail and on the PlayStation 3 PS Store. Along with a limited edition, there is also a batch of GameStop-exclusive pre-order content - if you're into that kind of thing - which we detailed in our previous update.
For anyone not excited about playing the retailer-exclusive content game, you can always use Amazon: