Secret Bases Making a Comeback in Pokemon Alpha & Omega
And... Doctor Pikachu!? See that and more in our updated gallery.
07.11.14 - 12:12 PM
Remember Secret Bases from Pokémon Ruby, Sapphire & Emerald? No? During the game, you could find a spot you like in a rock or tree and create a your own little hideaway inside it. You could decorate it, lay traps and do other fun things, and I know I'm not alone when I say I'm excited to say this feature will be returning bigger and better in Pokémon Omega Ruby & Alpha Sapphire.
Just like before, the first thing you need to do is find an appropriate spot to create your base. You can see in the screenshot above that a particular tree has been chosen. Once created, the inside will be bare, but can be fully decorated to match your every Pokéwhim. Check out the new screens in our gallery to see just a few of the options you'll have!
A new character called Aarune will first introduce you to the mechanic in-game and help you get set up. He'll also keep track of various stats related to the base, and it seems from the screenshots that you'll be able to battle him at least once. Apparently Flygon is his Pokémon.
So what else can you do with your base? Share it! By StreetPassing other players (or by sharing your base's QR code online), you can visit other trainer's bases and invite them back to your own. Other bonuses will be available when interacting with trainers in this way such as increased egg hatching speed, new decorations, and raising a Pokémon's level. It seems like a similar idea to X & Y's O-Powers.
If you'd rather compete, you can battle other trainers team's in this way, or play a capture-the-flag challenge. Doing well in the latter will raise your rank and improve the levels of various skills, such as those mentioned above.
But that's not all the new info today!
In the latest CoroCoro magazine, some new scans have revealed the new GBA-style Pokédex design for Hoenn: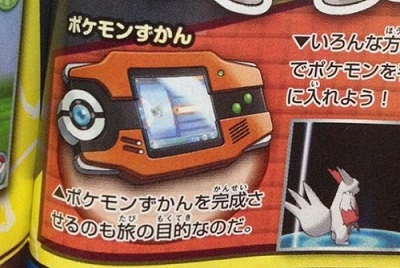 In addition, Pokémon Aime (first seen in X & Y) will be making a return. So, once again, you'll be able to pet, play with, and feed your Pokémon to raise their happiness and earn bonus exp in battle.
And in a rather unusual surprise, it seems Pikachu can now be dressed up. Well, in contests anyway. Details on the specifics of this are still a mystery, but were promised to be brought to light very soon. New scans show the iconic Pokémon dressed as, well, see for yourself below: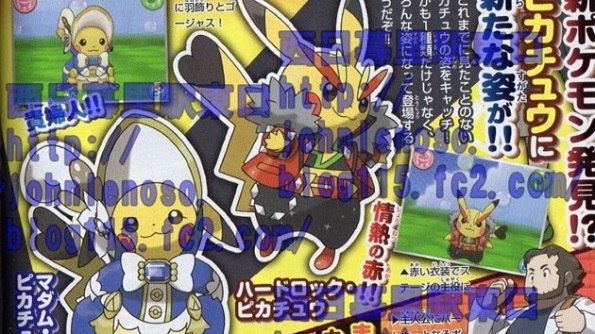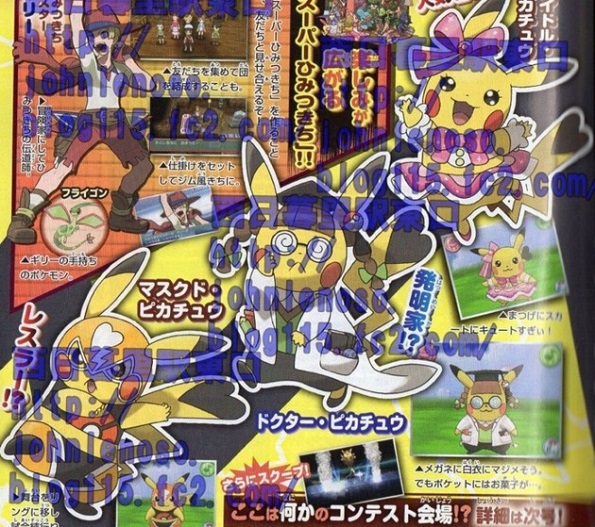 And just in case you missed it, Mega Metagross was revealed yesterday.
Pokémon Omega Ruby & Alpha Sapphire are hitting shelves across the globe on November 21st (28th in Europe) on Nintendo 3DS. I'm excited!
Make sure to check out all the new screens in our updated gallery!