Aksys Games Announces Tokyo Twilight Ghost Hunters
The visual novel/RPG is heading our way!
07.09.14 - 10:44 PM
At Anime Expo, Aksys Games announced that they will be brining visual novel Tokyo Twilight Ghost Hunters to North America on PlayStation 3 and PlayStation Vita.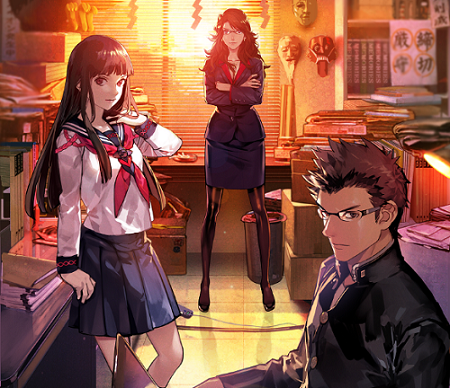 This supernatural visual novel puts players in the role of a high school student who transfers to Kurenai High School in Tokyo's special ward of Shinjuku. While looking around the school, he and another student are attacked by an evil spirit, but are saved by a pair of ghost hunters.
Aside from the traditional visual novel elements present in the game, Aksys have said it also contains a "strategic role-playing element" as players attempt to defeat the ghosts and spirits.
No specific release date has been announced yet, it won't be arriving until 2015.