Get to Know Lloyd and Rixia in Sen no Kiseki II
And get to know them even better with new Bonding Events.
07.07.14 - 2:37 AM
New characters and old favourites will be appearing in Falcom's The Legend of Heroes: Sen no Kiseki II. Today, we have some new information to share surrounding a couple of them.
Returning from The Legend of Heroes VII, Lloyd Bannings, the 19-year old tonfa-wielder, now leads the Crossbell State Police's Special Support Section. Used to solving a variety of problems, he will be involved in the new events surrounding the Erebonian Empire.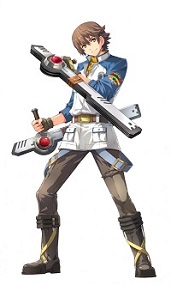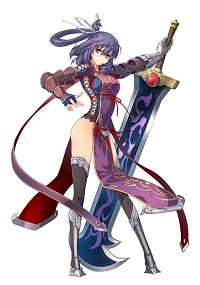 Rixia Mao is well known as both a performer and an assassin. They seem like two jobs that wouldn't normally go together. Rixia seemed to agree, and gave up the latter profession after meeting Lloyd and Iria.
At certain points in the game, you'll be able to activate Bonding Events by spending "Bonding Action Points." This grants you access to extra scenes where you can deepen your ties with various characters.
The Legend of Heroes: Sen no Kiseki II is due out in Japan on PlayStation 3 and Vita on September 25th.