Terra Battle's Producer Discusses Setting and Characters
A mix of sci-fi and fantasy will be present in this Mistwalker mobile RPG.
07.04.14 - 9:50 PM
A few days ago, Mistwalker announced a new free-to-play smartphone RPG called Terra Battle. We had few details on it at the time, but in a new interview with Famitsu, studio head (and Final Fantasy creator), Hironobu Sakaguchi, has shed more light on what they game will be like.
In regards to the setting, Sakaguchi explains it will feature a mix of traditional fantasy and sci-fi. "Yes, this game starts out in a so-called fantasy world, but about halfway in, it gets a very sci-fi vibe, where you'll be fighting in places like outer-space."
In the image below, you can see a wide variety of characters that will appear in the game. When Famitsu commented on how many there were, Sakaguchi said that there were still more to come. He went on to explain that, "From those characters, you'll pick characters you like and put them together in a party. However, just by having their images and abilities, I thought it'd be boring, so we gave them profiles you can take a good look at in the game."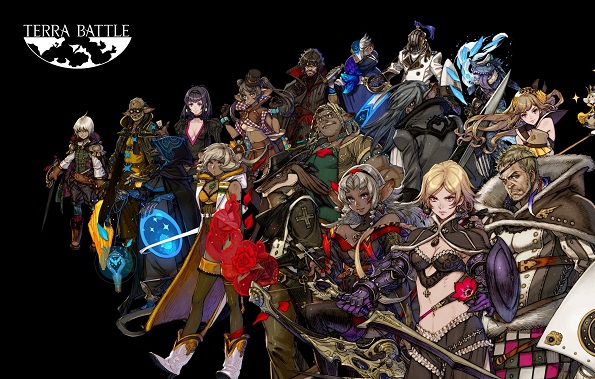 Relationships will apparently be important between the characters too, he continues. "They all have personal relationships, so if you get one character that another has some kind of relationship with another in the same party, they might talk about their past, and that gets added to their profiles. So as you go on, their profiles get meatier."
In regards to gameplay systems, Sakaguchi says it's a secret for now. But he promises it will involve plenty of depth and not be a "light" game, like he had originally planned.
Sakaguchi will be producing the game, but also has on-board Koji Ono as director, and Yuki Nishimura leading game design — both of whom previously worked with him at Square. As previously announced, Nobuo Uematsu will also be composing the entirety of the game's soundtrack.
Terra Battle will be releasing in Japan this September on both iOS and Android.