Mistwalker Announces a New RPG for Smartphones
Yes, another free-to-play. ...Yay?
07.03.14 - 7:04 AM
Final Fantasy creator and head of Mistwalker, Hironobu Sakaguchi, has announced his studio is developing a new RPG for smartphones titled Terra Battle. Little is known about the game at this point, though Sakaguchi will be revealing more at Japan Expo this week.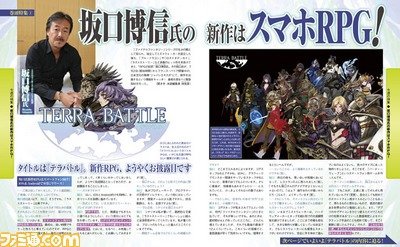 So far, we know the game will be a free-to-play RPG title and will be launching in September. Nobuo Uematsu will also be on-board as musical composer, and the team are already considering a port to home consoles in the future.
We'll bring you more details as they surface!