Eevee Battle Competition Coming to Pokémon X & Y
Will you be the best there ever was?
06.24.14 - 8:17 PM
Starting July 11th, The Pokémon Company will be running a new online battle tournament where players can only use Eevee and its numerous evolutions. This tournament is classified as a "friendly", and is open to any Pokémon X or Y players around the world. All rounds will be Rotation Battles.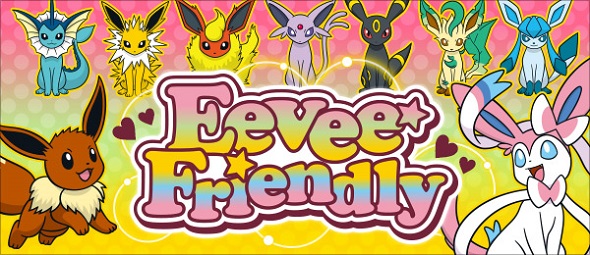 Registration opens on July 3rd and is available until July 10th. You'll need a Pokémon Trainer Club account to apply, which you can sign up for for free at Pokemon.com. If you're interested, make sure to register as soon as you can, since there is only a limited number of spaces for participants.
If you'd like to see the full set of rules and requirements, you can do so here.
All participants receive 1,000 Poké Miles. Are you going to prove your skill as an Eeveelution trainer? Let us know your ideal team of six on Facebook!