E3 2014: Nintendo Announces Open-World Zelda for Wii U
The Big N takes the series in a different direction with the next installment.
06.11.14 - 5:12 AM
While we knew some kind of Zelda title was in the works for Wii U, Nintendo was being coy with details until E3. We still don't know a lot, though the key factor that was revealed about this yet-untitled Zelda game is that it takes place in an open world version of Hyrule.
So we know that much, at least. Also, the scant four screen shots released have been confirmed to be running in real-time on the Wii U, so it's quite the looker: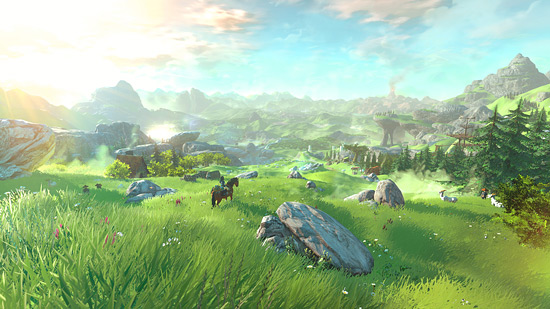 This untitled Zelda game is scheduled to release sometime in 2015.