Fancy Pattern Vivillon Coming To Pokemon X & Y
But we have to keep trading on the GTS to get it!
05.23.14 - 6:41 PM
Nintendo have announced that they will be distributing a unique, "Fancy" pattern Vivillon once there have been 100 million trades worldwide over the GTS in Pokémon X & Y. The Japanese website is keeping track of the total. At the time of writing this article, the number is approaching 90 million.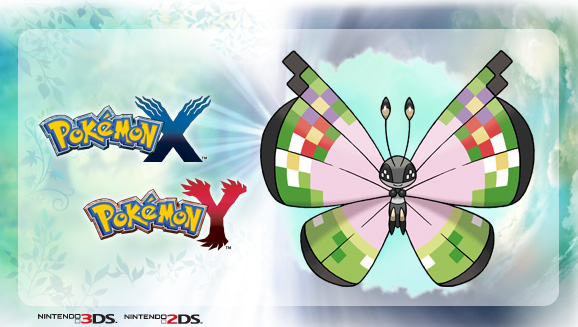 If you're not aware, regular Vivillon have a different pattern on their wings depending on where in our world they comes from. For collectors, this will be another one to add to the list! It will be distributed to all players worldwide once the total is reached, though Nintendo have not revealed what the process will be.