Atelier Rorona Plus: The Alchemist of Arland Coming to North America in June
The upgraded Rorona is coming our way, and soon!
05.11.14 - 1:35 AM
Gust's upgraded version of Atelier Rorona, New Atelier Rorona: Origin Story of the Alchemist Arland, released in Japan back in November, and we've been patiently awaiting word on an English release ever since. Thankfully, Tecmo Koei America announced this week that the game will finally be coming here, and next month!
Following the naming convention of previous upgrades, our version will be titled Atelier Rorona Plus: The Alchemist of Arland, and like Japan, will be arriving on both PlayStation 3 and PS Vita. If you haven't followed the remake, the short of it is that it's Atelier Rorona - the first PS3 Atelier title - but with improved visuals and gameplay systems inspired by more recent entries in the series. The long, bullet-point version from the press release is as follows:
Enhanced 3D character models
New field map modelling creates more rich and vibrant scenery
New chapters featuring Totori and Meruru who return from the previous Arland trilogies "Atelier Meruru Plus" and "Atelier Totori Plus", brimming with new content and illustrations
Additional Content, including playable characters, maps, bosses, costumes and more
Improved Synthesis system and new Assignment system
Expanded Item Crafting
New battle system with advanced battle features and skill execution between characters
New Time Capsule system allows players to bury items in Atelier Rorona and retrieve them in Atelier Meruru Plus, and Atelier Totori Plus
Over 30 different Endings: Interactions with character and decisions made to complete missions with affect the ending offering extremely high replay value
Data saving and sharing between PlayStation 3 and PS Vita versions
Atelier Rorona Plus: The Alchemist of Arland will be available in both physical form and on the PlayStation Store for $49.99 for the PlayStation 3. The PS Vita version will be exclusively on the PlayStation Store for $39.99. Both versions release on June 24th, and look for a review... around that time!
If you want some bonus outfits for your alchemist heroine, you'll want to pre-order the PS3 version at GameStop. Doing so will earn you the Orange Swimsuit and Lady's Etiquette (isn't that just a nightie?) costumes, seen here: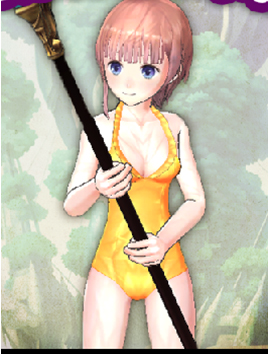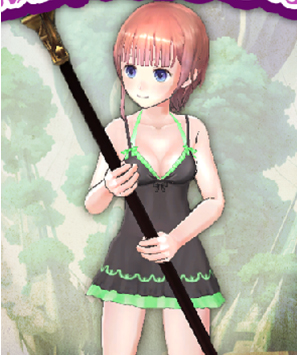 Finally, be sure to check out the first 12 English screen shots in our updated Atelier Rorona Plus gallery!