Gravity Defying Details On Borderlands: The Pre-Sequel
The next Borderlands title takes you back to before but after you were involved.
04.16.14 - 6:27 PM
A massive amount of new details surrounding the next Borderlands game have recently become available via developer interviews and PAX East. To start off, Borderlands: The Pre-Sequel takes place between Borderlands 1 & 2 and focuses primarily on Handsome Jack's life prior to Borderlands 2. Handsome Jack has been exiled, and he isn't the type to go quietly. Your first mission in the game is to take a communications base on his behalf. Taking place on the Hyperion-owned moon-base above Pandora, players are given the option to play as one of Handsome Jack's generals featured below.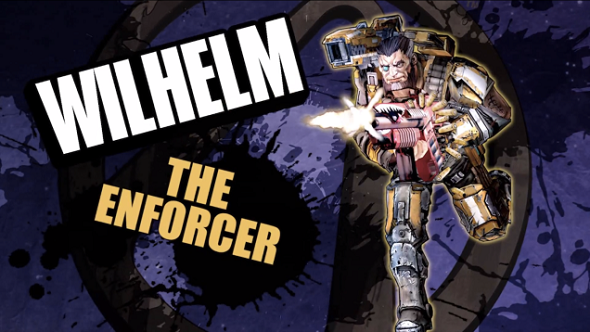 If Wilhelm the Enforcer looks familiar, it's because he was Jack's right-hand man in Borderlands 2. Fans familiar with Wilhelm will notice that he is much less robot than his Borderlands 2 version, and Borderlands: The Pre-Sequel will expound a bit on his eventual turn towards the robotic version of himself.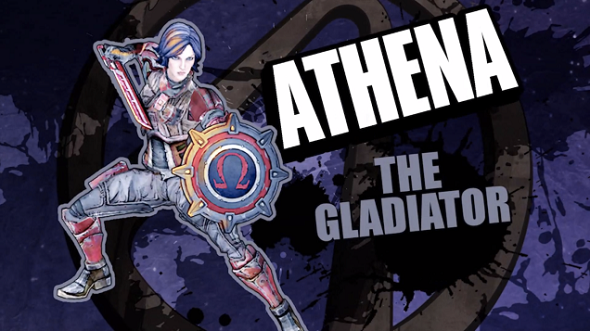 Next up is Athena, the Gladiator. Coming from the Borderlands General Knoxx DLC, she was known then as an ex-Lance assassin. So far we know that her skills primarily involve her shield, which can absorb incoming attacks and then be thrown at enemies. Via quick peeks at her skill tree, it appears that her shield ability can also be upgraded to bounce from one enemy to another up to 5 times.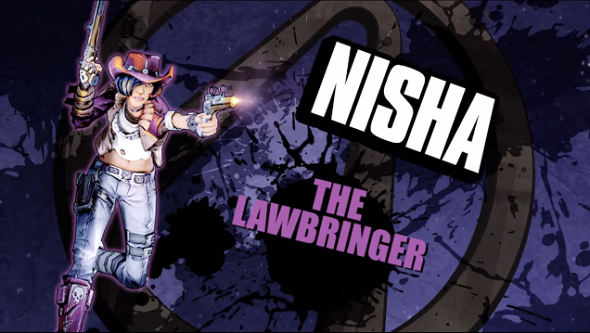 Following Athena is Nisha, the Lawbringer. Not much is known about Nisha just yet, other than that she is a returning Borderlands 2 character known previously as the Sheriff of Lynchwood.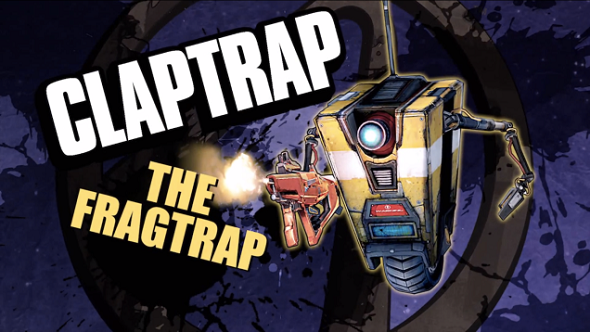 Last, but certainly not least, is Claptrap, the Fragtrap! The poster boy for Borderlands humor, this pre-sequel will explain how Claptrap came to be on Pandora. So far the only specific detail released about Claptrap is that his camera view will be noticeably lower. However, Gearbox assures players that his abilities will more than make up for his diminutive stature. It was also noted that the developers are aware of the love/hate relationship some players may have with the character. Borderlands franchise director Matt Armstrong stated, "We would not be surprised to see – not to get too deep into what Claptrap is or how he works – but we fully expect to see servers that are called 'No Claptraps Allowed,' where if you join as a Claptrap, you get kicked. We're okay with that." Armstrong also stated he fully expects the opposite to occur - some servers may want Claptrap exclusively.
A few big changes will also be obvious to those familiar with the series this time around. Most of these changes have occurred due to the shared development of the title between Gearbox and 2K Australia. Since the game itself takes places on a moon, the gravity of the game allows players much more freedom while moving around. Previously unseen abilities and guns are also making an appearance. Recently at PAX East, a demo version of the game showcased not only the new Cryo weapons freezing enemies, but also the the butt-slam move that players can use to slam down on opponents.
The Cryo guns are sure to entice melee players, as a few rounds from these weapons froze foes in place for melee hits or further shots with no repercussions. The demo also displayed new laser beam weapons, which can fire in short blasts similar to Star Wars blasters or continuous streams akin to Ghostbusters.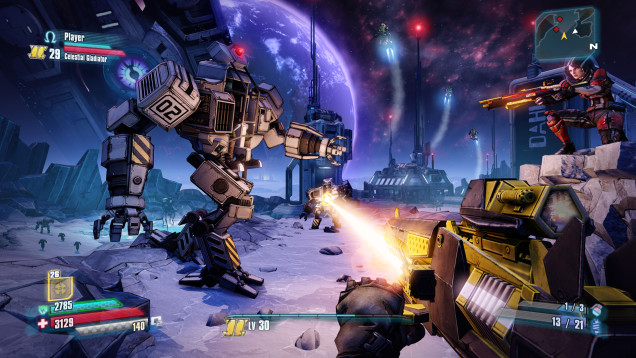 Perhaps the most controversial new addition would be the oxygen meter players are presented with upon venturing into space. Placed just below the health meter, oxygen can be used to (obviously) keep you alive, jet yourself forward, double-jump, and even hover. Refills for the meter are found via cracks in the surface of the ground, giving some players Sonic-like flashbacks of making sure to manage your breath accordingly. However, the oxygen tank itself can also be upgraded to add extra damage and even elemental attributes to your butt-slams.
Additional game-play footage can be seen in the developer overview below.
Borderlands: The Pre-Sequel will release this Fall for Xbox 360, PlayStation 3, and PC. So far a price has not been announced, but we'll be sure to keep you updated. However, developers did note that Borderlands: The Pre-Sequel will be just as large as the original Borderlands, but smaller than Borderlands 2. They also explained that, as opposed to releasing to current-gen consoles, they are limiting the release of the game to the previously listed last-gen platforms because that's where they believe their player base still resides. Hopefully, this will also mean a last-gen price tag as well!