RPGFan Music: Rakuen OST Now Available For Pre-Order
Laura Shigihara delivers another album of tender melodies.
10.21.13 - 5:38 PM
We were charmed by 2011's To the Moon, an indie adventure with a touching story and equally touching music. (If you missed it, check out our Complete Coverage feature on the game.) The game's poignant theme song, "Everything's Alright," was performed by the sweet-voiced Laura Shigihara, whose next project is a game of her own. Entitled Rakuen (a Japanese word that translates to "paradise"), the game is a "story-based adventure" about an imaginative boy living in a hospital. Shigihara is also composing the game's soundtrack, which is set to release in February 2014.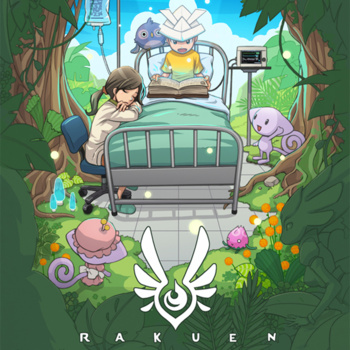 The soundtrack is up for pre-order on Bandcamp for a minimum of $5, and nine tracks (including "Jump," the game's lovely vocal ending theme) are already available.
Check back with us for more coverage of Rakuen and its music as the game's release date approaches.