Pokémon PSA: Save Glitches in Lumiose City
Inside: how you can keep yourself, your family, and me safe from Poké-glitches.
10.18.13 - 5:54 PM
Avid Pokéfanatics might be familiar with a rather unfortunate save glitch occurring in copies of Pokémon X/Y. Evidently, saving in the outskirts of Lumiose City can lead to system crashes upon trying to reload data. The House of Pokémon has already reported that they are working on deploying a fix for the issue-- so if you've been hit by the bug, don't give up yet. In the meantime, Nintendo have released information and a handy graphic to help you avoid the glitch.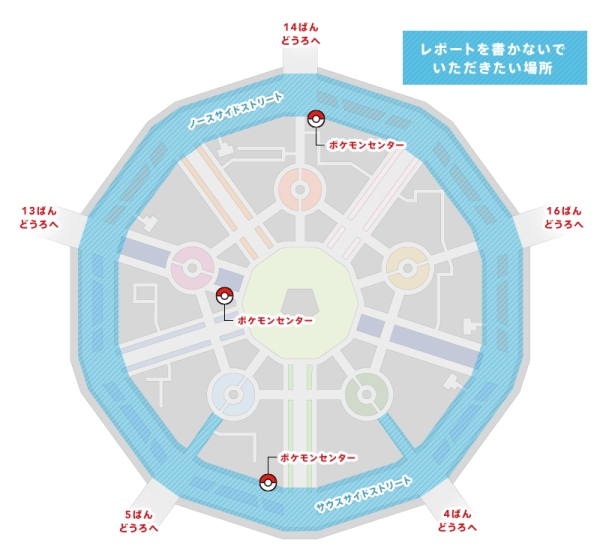 The areas marked in blue on the map are places in Lumiose City where players are susceptible to the glitch-- so until the fixes come from the Big N, be sure to save anywhere other than in those dastardly blue fields.