New Shin Megami Tensei IV Story DLC Available Now In North America
Burroughs! Tell me about the new Shin Megami Tensei IV DLC!
07.30.13 - 11:25 PM
Yes Master. The "Clipped Wings" DLC is now available for $2.49. In this challenge quest, you will be required to defeat the Archangels Uriel and Raphael. If you are victorious, you will be able to fuse Herald Uriel and Herald Raphael. Because this DLC is tied to the main storyline, it is recommended that you attempt it only after you've reached the endgame.
Additionally, the "Overlord Equipment" DLC is available for $1.49. This DLC comes with three brand new challenge quests that, once completed, grant you the Demon's Skin armor set. Wearing the Demon Skin armor (seen below) will change your character's appearance to look like Asmodeus (not to be confused with Amadeus). These quests can be taken on at any point in the story.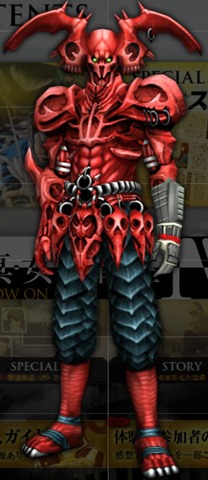 Low on funds? In case you missed it, Nintendo is offering $30 Credit for the eShop when you register Shin Megami Tensei IV and Fire Emblem: Awakening. You can use the $30 to buy DLC, or just about anything in the Nintendo eShop. The offer is good until August 31st. Thanks Nintendo!