Companions of The Witch and the Hundred Knights
What's an RPG without a party?
05.13.13 - 11:35 PM
In NIS' upcoming PS3 RPG The Witch And The Hundred Knights, Metallica the witch won't be working alone! She'll have a number of other characters alongside her, and today we'll be introducing you to them:
First up is Metallica herself. This swamp witch's ultimate goal is to destroy her rival the forest witch and turn the whole world into a marshland. Good times.
This is the Hundred Knights (well, he can turn into one hundred knights) and is the character the player controls. He is initially summoned by Metallica to help her as a being of immense power, but something about him seems off...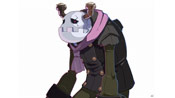 This is Alrekino. He is the faithful butler of Metallica and tends to take a lot of abuse from her.
Visco was cursed by a witch and became part dog. She tags along with Metallica in the hope of finding a cure.
Lana Nia Luccini is a shepherd who one day dreams of becoming a witch like Metallica.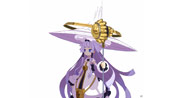 Nezaria is a witch who can manipulate fog and, though she doesn't talk much, is one of the most powerful of them. She also chairs all the meetings between witches.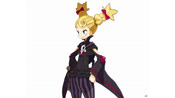 Finally, we have Teresse. She is an apprentice witch who is nearly fully-fledged. She has some unknown motive and follows Metallica around in order to achieve it.
The Witch And The Hundred Knights will be released on July 25th in Japan, and is scheduled to be released in North America sometime this year.