Epic Games Announces Impossible Studios
That would be the studio formed from Big Huge Games veterans.
08.09.12 - 10:18 AM
Kingdoms of Amalur: Reckoning developers Big Huge Games may have collapsed with 38 Studios earlier this year, but many of the key figures have found themselves under the roof of Epic Games' new development house, Impossible Studios.
It should be noted that Impossible Studios has my new favorite logo of any studio ever, with a hybrid Bear-Pegasus-Unicorn-thing. It's truly amazing.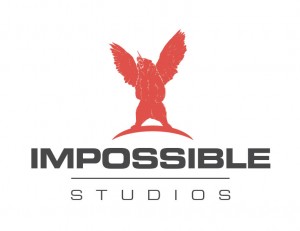 Under the guidance of studio director Sean Dunn, the first title for Impossible is Infinity Blade: Dungeons for iOS. The game's lead designer is Ian Frazier, who was also the director of Reckoning.
"We were so glad we could help keep this great team together, and we're lucky to have them," stated Dr. Michael Capps, Epic Games' President. "At the time, I said that finding a full team of superstars was 'impossible' and apparently the name stuck! Pairing the imagination and experience of Impossible with Epic's technology, IP and resources makes for a business greater than the sum of its parts."