Next Atelier Game Is Atelier Ayesha For PS3
Sisterly love (and heartbreak) and new gameplay elements abound.
03.27.12 - 8:15 PM
Gust had recently announced that its long-teased project, Project A14, would be an Atelier title. This week's Dengeki PlayStation was a little more forthcoming, revealing Atelier Ayesha for the PS3. Ayesha Artool is the obvious main character, and her sister is Nio Artool, who has gone missing. Ayesha, sad and lonely, discovers there's evidence that her sister may yet be alive, and goes off to search for her.
One new gameplay element in Atelier Ayesha is the 'Connect the memories' system, where as Ayesha makes progress in her search for Mio, new entries are recorded in her journal. As she reads them over, she grows, or changes, but these changes weren't elaborated upon. The battle system also gets a new element: the 'cost' will be higher to attack an enemy situated farther away.
Our first look at the game comes from the Dengeki PlayStation cover. Ayesha is the blonde, and Nio is pictured here, the missing sister.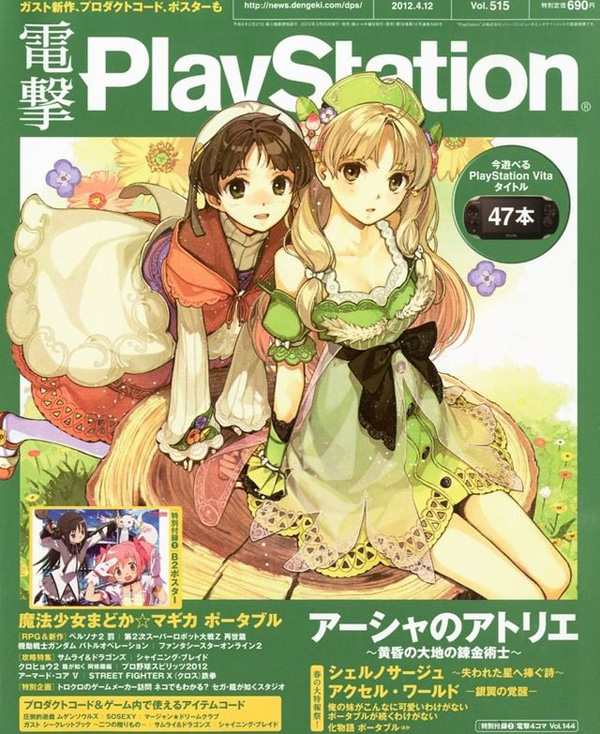 Atelier Ayesha is scheduled for a June 28th release in Japan.