Dragon Quest X Story and Housing Details
Plus, the game's packaging is revealed and a look at the thief class.
12.23.11 - 12:03 AM
Thanks to the latest issue of Weekly Shounen Jump in Japan, we now have some concrete details about the plot behind Dragon Quest X Online for the Nintendo Wii and Wii U.
The game starts you out in a small village separated from the rest of the world named Etene. The story then centers around a pair of siblings who were orphaned when they were younger. They often cause trouble, but generally enjoy their life in the quiet village. Akira Toriyama (famous mostly for his designs in Dragon Quest, but also for numerous other works including Dragon Ball and Chrono Trigger) has individually designed a number of key characters in the village. Jump mentions Aba, a shrine maiden, and her grandson Shini.
As the player, you take on the role of one of these two siblings. You actually get to design both of them through the character creator and can change the gender of both. So you could have two brothers, two sisters, or a brother and sister. If you've been keeping up with previous news on the game, you'll already know that your character is transformed from being a human into a different race early on in the game. You'll get to pick which of the five tribes you join and ally with, but there's still no information as to why this transformation occurs.
In other news, Square Enix have gone into much more detail about how the player housing system will work.
Each major city has a residential district where players can build their own home. To build one, you'll need a 'House Kit,' which can be bought in varying sizes to suit your needs and budget. You can then later upgrade your house by other means.
Once the actual house is up, you're free to purchase furniture and other homely items to decorate your place with. You can pretty much place stuff wherever you like.
Perhaps most importantly, you can limit who can enter your house. You can make it private, available to just your friends, or simply let any old joe walk through your front door.
On another note, Square Enix have released some new images for the Thief class. Thieves can use daggers, whips and claw weapons. They can even learn a few spells.
Be sure to check out the rest of the screens in the gallery below. To end out all this news, the final packaging for the game has been revealed. You can see it below: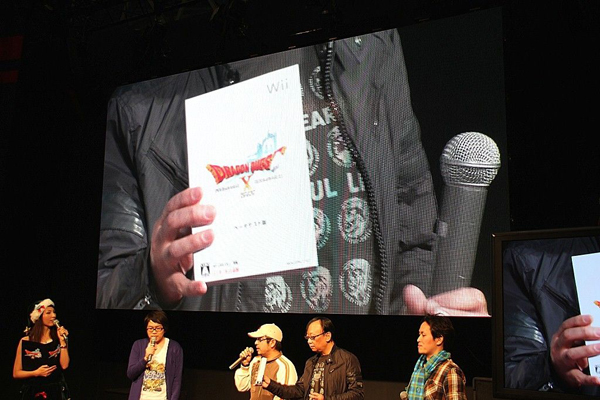 Initial beta testing will begin in February, but some additional players will be asked to take part shortly after. The Wii version of Dragon Quest X Online is set for release sometime in 2012 in Japan. No news yet for a Western release.