Here's a Bunch of Final Fantasy XIII-2 DLC Info, Pricing & New Videos
Including Serah in a bikini, which is what you really want to see.
12.20.11 - 10:38 PM
We've got quite a variety of Final Fantasy XIII-2 updates for you tonight!
To start, some new DLC has been announced for Final Fantasy XIII-2 in Japan. We've got prices, images, video and more, so check it all out below!
First up is a new monster to fight in the Colosseum named Omega. It will be priced at 300 yen on PS3 and 240 MSP on Xbox 360. If you want it for the low price of free, however, you'll want to buy it between December 22nd and January 10th.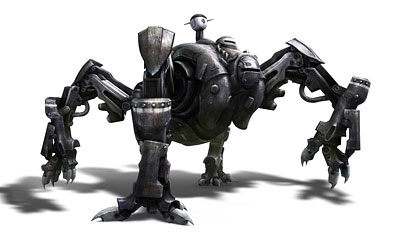 Next are some rather funky costumes (that can be enabled/disabled at will) for both Serah and Noel, seen below. These will be available on January 10th for 300 yen on PS3 and 240 MSP on Xbox 360.
Next is a video showing off the content listed above, along with two additional items: a bikini costume for Serah (due in February, unknown price, though it'll no doubt be purchased by many regardless of price) and Lightning battling Omega in the Colosseum.
So that's all well and good for Japanese players, but for us English-speaking gamers, Square Enix also released a new "Characters" trailer that offers a quick rundown of the game's main cast, interspersed with gameplay footage. Check it out below, and don't miss the new screens we added to our gallery as well!
Whew!