Xenoblade Chronicles EU Wii Bundle, English Clips
Here's more reason to participate in Operation Rainfall!
06.28.11 - 10:16 PM
Nintendo of Europe announced today that the territory will see Xenoblade Chronicles in September, making more than a few North Americans jealous. Also worth envy? The Xenoblade Chronicles pre-order bundle, which comes with a red Classic Controller Pro: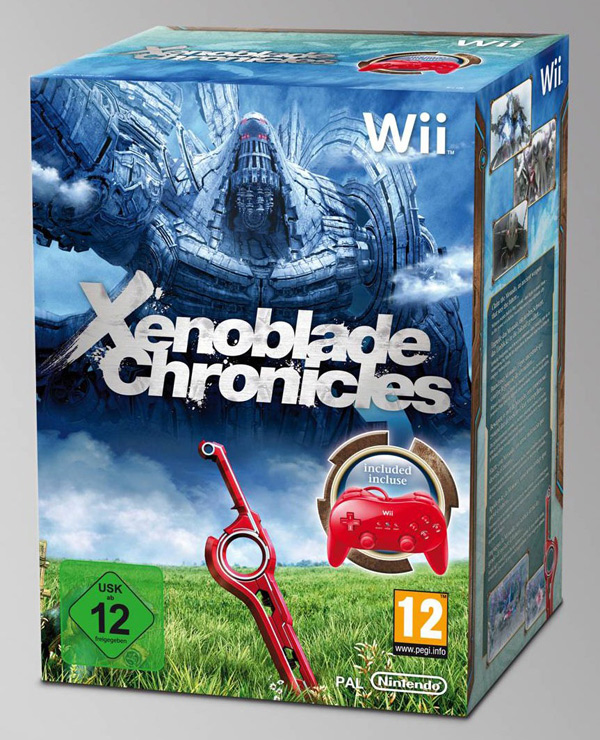 This pre-order bundle also promises buyers access to three posters, all signed electronically by Monolithsoft president Tetsuya Takahashi.
Sometime last year, an Iwata Asks column was dedicated to Xenoblade and featured Takahashi, writer Yuichiro Takeda and a number of musicians who worked on the title's soundtrack, including composers Yoko Shimomura and Yasunori Mitsuda. Two volumes of the Xenoblade column are now available in English here.
Have some English clips from the game, too.
Xenoblade Chronicles will be available in Europe on September 2nd. For information on the Operation Rainfall fan campaign, go here.