The Elder Scrolls V: Skyrim Makes Cloth Maps Popular Again
Or rather, pre-order the game and get a sweet premium map.
06.23.11 - 11:58 PM
If for whatever reason you haven't pre-ordered your copy of The Elder Scrolls V: Skyrim yet, Bethesda has come up with more incentive. Pre-ordering their highly-anticipated RPG will now net you a 'premium quality' map - a 'high-grade' material that they say is quite similar to burlap. Better yet, the offer is available to both North American and European customers. All copies of the game will already come with a (less exciting) paper map, though, if you forget to pre-order.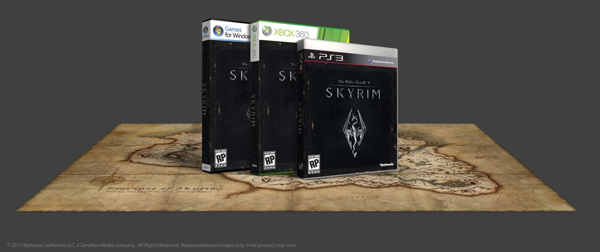 In case you missed it, Skyrim was our favourite RPG at this year's E3. Don't forget to read John's preview if you haven't, and check out the gallery too while you're at it - both linked below. The Elder Scrolls V: Skyrim (PC, PlayStation 3, Xbox 360) will be available on November 11th.