This Is SMT Devil Survivor: Overclocked's Box Art
But you won't be overclocking your 3DS this summer.
06.03.11 - 1:20 PM
Yesterday, Atlus USA shared with its faithful the final box art for the Nintendo 3DS version of Shin Megami Tensei: Devil Survivor. Devil Survivor: Overclocked adds on an 8th-day scenario to the original game's seven days of demon attacks around Tokyo, as well as full voice acting and reworked graphics. Here is what Atlus decided on: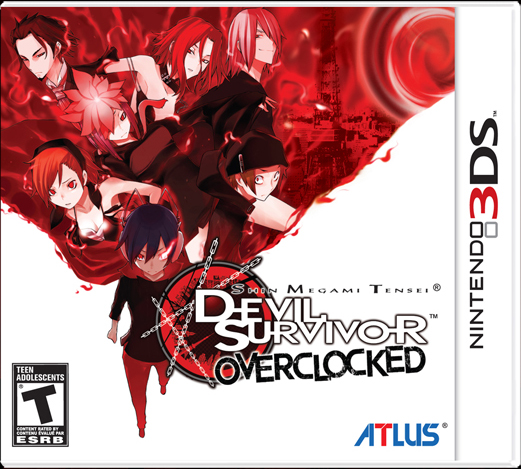 There's a downside to all this, though. Originally listed for a summer release in North America, Atlus is now promising the 3D port sometime in the fall. Not even Japan has a final release date yet either, so stay tuned to RPGFan for more details!
(It's also worth noting that a lot of Western retailers seem to be listing a September 21st date for Persona 2: Innocent Sin for the PSP. Atlus hasn't confirmed this date, but the game is slated for a fall release here.)