Crimson Alliance Is An XBLA Action RPG From Certain Affinity
Take a look at the first screenshot here.
06.01.11 - 7:31 PM
Looks like downloadable co-op RPGs are starting to become a trend. Certain Affinity's just-announced Crimson Alliance is one such title. The company has previously had a hand in shooters, such as Call of Duty and Left 4 Dead, but this is an original title. Crimson Alliance supports up to four players in co-op, who will take on the Cult of the Soul Siren.
You have three classes to choose from in Crimson Alliance: Assassins, wizards and mercenaries. Each class comes with five abilities which can be upgraded by collecting treasure and finding Soul Anchors. These, apparently, hold the spirits of deceased heroes. Players can upgrade their character to suit his or her own playing style. This is also useful in co-op since different classes and abilities together can create different chain attacks and other kinds of combos.
This is the first screenshot from the game: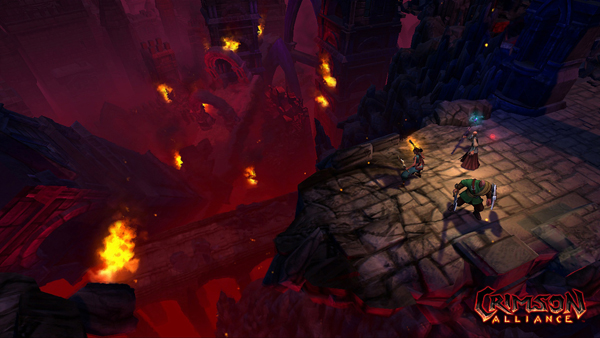 Crimson Alliance will be available over Xbox Live Arcade this summer. Certain Affinity has already confirmed that they will be showing the title off at E3 next week, so check back with RPGFan for impressions!