Final Promise Story To Come With A Bonus
A nice bonus if you're interested in Black*Rock Shooter!
02.19.11 - 6:56 PM
Final Promise Story will be Imageepoch's first self-published title ever when the PlayStation Portable RPG is released in Japan in just over two months. As an added bonus, those who snatch up the title quick will get a sneak peek at another upcoming title: Black*Rock Shooter: The Game.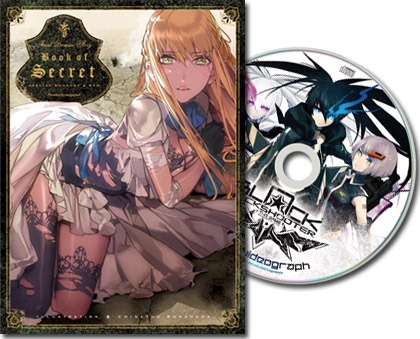 No, the bonus disc won't be a playable demo. But what it does have are various Black*Rock Shooter clips including models of the characters Black Rock Shooter, White Rock Shooter and Gray, a look at a special costume, PVs of the two main characters waking up, and the game's latest trailer.
Imageepoch's president Mikage also mentioned on Twitter the other day that he believes Final Promise Story's sales could surpass 100,000 copies, maybe even 150,000. But to get closer to 200,000, however, would be more costly in terms of both development and marketing.
Final Promise Story is set to release in Japan on April 28th, and Black*Rock Shooter: The Game is out sometime in the summer. Neither has been announced for North America as of yet.