Dungeon-Crawl In 3D With UnchainBlades ReXX
Several high-profile developers pull a Voltron and collaborate on this new title.
02.17.11 - 12:43 AM
A surprising announcement came out of Famitsu magazine this week. A brand-new RPG called UnchainBlades ReXX is in the works for both the Nintendo 3DS and PSP. The game is a dungeon-crawler set in a world full of monsters. The main character is the world's strongest monster, the dragon emperor Fang, who was turned into a human by the goddess Crunea for his hubris. Stripped of his powers, he sets off on a journey with several other powerful characters to regain his true strength. This turn-based RPG lets you convince monsters to follow you via the Unchain system. You can have up to 16 monsters following your main party of four characters into battle.
The game's concept may sound fairly by-the-book, but it is remarkable for having a staff composed of many renowned developers. The team is being directed by Toshio Akashi of Lunar fame, and the scenario is being written by Grandia veteran Takahashi Hino. The game's theme song is being composed by the revered Nobuo Uematsu. Character designs are being handled by famous artists such as Toshiyuki Kubooka (Lunar), pako (Shining series), Suu Minazuki (Sora no Otoshimono), Haruyuki Morisawa (Dream C Club), Sunaho Tobe (Hexyz Force), Kazushi Hagiwara (Bastard!!), Shinichiro Otsuka (Summon Night), and Kumichi Yoshizuki (Someday's Dreamers.) Check out the main characters Tiana (a phoenix goddess looking for a rebirth) and Fang below: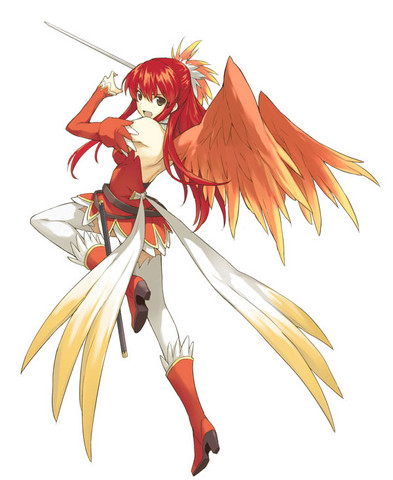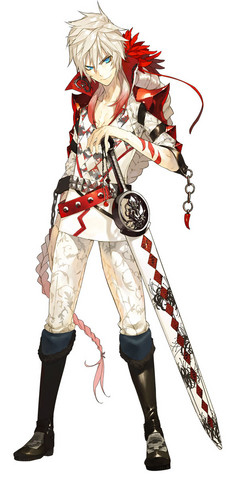 Both versions of UnchainBlades ReXX, currently 65% complete, are scheduled to release on June 23rd in Japan. No North American release has been announced.