Square Enix Preps Another Girl's Romance Game
Valentine's Day may be over, but Square Enix has an Ultimate Kiss for otome fans.
02.16.11 - 11:43 PM
Late last year, Square Enix entered the girl's romance game market (a genre known as otome amongst fans) with their first title, Soar! Maihane Senior High Theater Department, for Japanese cell phones. The game was free-to-play, but utilized a microtransaction system where players were able to buy special items.
The next game in Square Enix's Ultimate Kiss line is titled Sparkle! Phantom Thief Penny Black. Details about the game are practically non-existent, but it will feature a handsome thief who steals... you guessed it, hearts! Oh, and pretty bishounen. Lots of bishounen: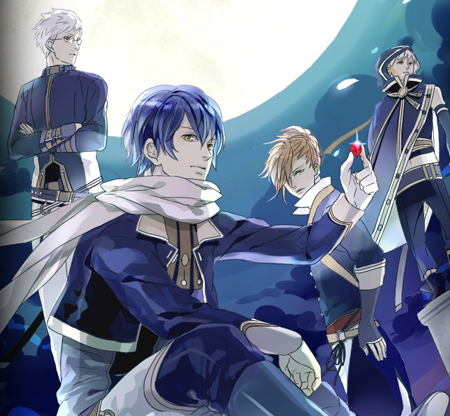 Like its predecessor, Sparkle! Phantom Thief Penny Black is slated to be released on Japanese cell phones. In the unlikely event that the game is localized, look to us at RPGFan to provide you with all the titillating boy-romance coverage you could ever hope for.