You Can Complete Your Final Fantasy IV Collection In English
Was there ever any doubt?
02.01.11 - 2:51 PM
For those of you who were hoping to nab your fifth (or sixth, if, unlike me you didn't forget about the WonderSwan port) version of Final Fantasy IV in English, you needn't worry after all. Final Fantasy IV: The Complete Collection, the latest version which features updated sprites, The After Years sequel and a connecting scenario, has been announced and dated for Europe. What's more, it will be out less than a month than its March date in Japan.
So where does that leave North America? Well, Square Enix USA did finally confirm the title and release date, but not before an Amazon.com listing was found, giving it the same date as in Europe plus a $29.99 US price tag.
And here is the one and only English screenshot so far: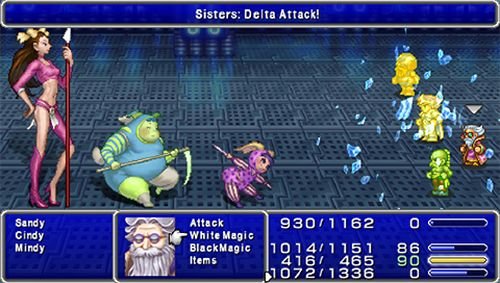 Final Fantasy IV: The Complete Collection for PlayStation Portable will be released in North America and Europe on April 19th.
UPDATE: Here, check out the official European website for the game. You know you want to, though there's not much to see quite yet.