Tactics Ogre's European Limited Edition Detailed
Officially, this time. You even get to see it!
01.19.11 - 4:48 PM
Remember when Amazon's German site leaked limited editions of a few Square Enix PlayStation Portable titles over in Europe? Well, at least one of those is confirmed: The limited edition of Tactics Ogre: Let Us Cling Together will include a 44-page artbook, a soundtrack CD and it all appears to come in a nifty little box. Like so: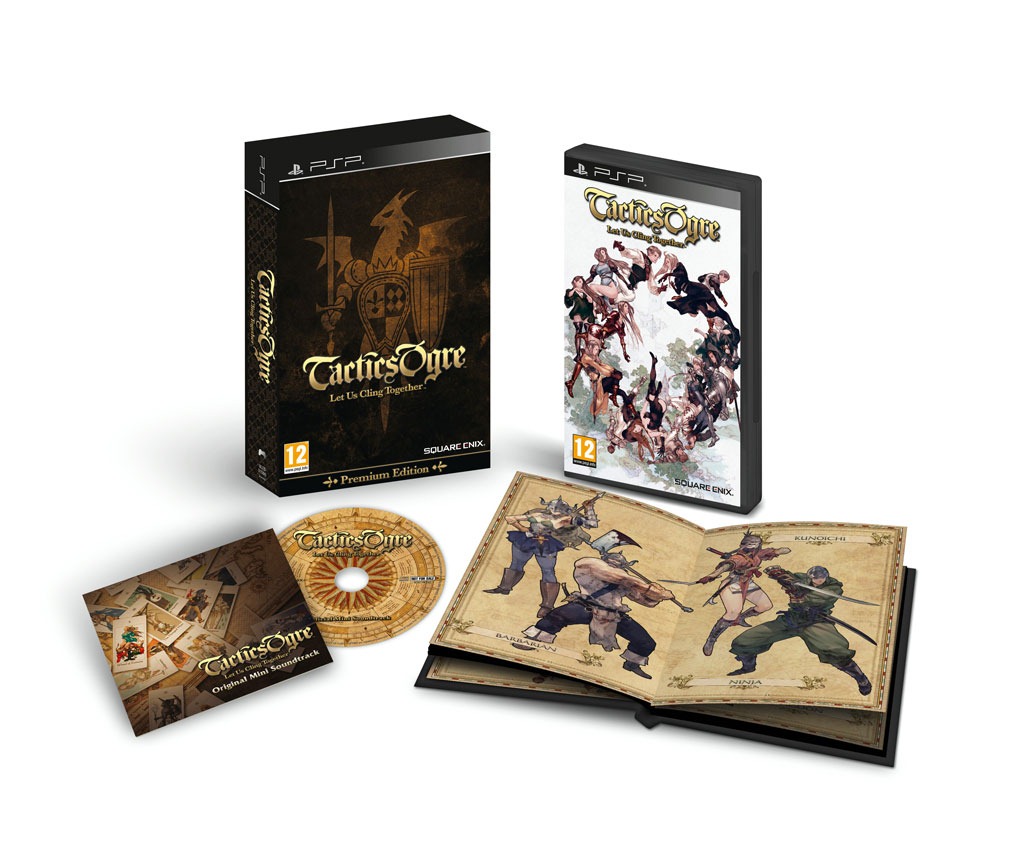 Tactics Ogre: Let Us Cling Together for the PSP will be out in North America on February 15th for $39.99 US, although no special edition has been announced for our territory (yet). The game and its special edition will hit the UK (£34.99) and Europe (€39.95) on February 25th. There doesn't seem to be separate listings for a 'regular' and a 'special' edition on the European Amazons sites, so this may be a first-print run type of deal.