Kingdom Hearts Re:Coded Gets A Sticky Pre-Order Bonus
We hope your DS is compatible with this one.
11.12.10 - 5:01 PM
Some of these pre-order bonuses are a far cry from the days of soundtrack CDs and/or artbooks. If you pre-ordered Kingdom Hearts: Birth By Sleep earlier this year, you may or may not have gotten some KH-themed decals for your PlayStation Portable - which probably looked great on your system if you got the game/silver PSP bundle. Square Enix announced a similar deal today for the upcoming remake of what was originally a cell phone title, Kingdom Hearts: Re:Coded for the Nintendo DS. Pictured below are the 32 tiny decals that you'll get if you pre-order through GameStop or Amazon: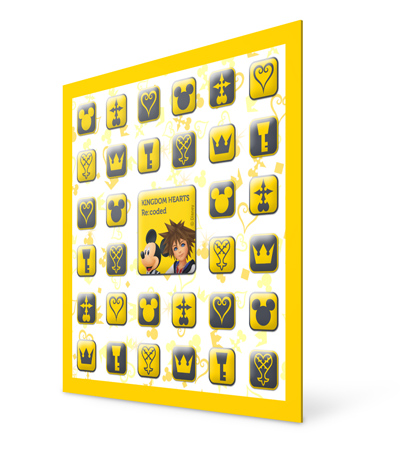 Interesting. I'm having trouble thinking of a Nintendo DS color that these won't clash with, besides my brother's black one. If your DS is one such compatible color and you're into this sort of thing, you now know where to pre-order. If you're not quite sold yet on the next installment in the long-running series, we've got an import review coming very soon, so hang tight for that. Kingdom Hearts: ReCoded will be out in North America on January 11th, 2011.