Want a Bunch of Disgaea 4 Screens? Sure You Do!
Over 50 brand new screens inside, plus a fun pixel comparison.
10.06.10 - 11:06 PM
Remember how Disgaea 4 was announced mere weeks ago? Of course, there were not-at-all-subtle hints that announcement was coming, but it was nice to finally get the official word. One thing sadly lacking from announcement day were screen shots, but we've made up for it tonight, with a new gallery for the game packing over 50 images highlighting the game's hi-res sprites.
As you may know, players will have the option of using either these new hi-res sprites or keeping the retro spirit alive by using, well, low-res sprites more in line with the older Disgaea games. NIS released a fun little sampling of comparisons between the two styles: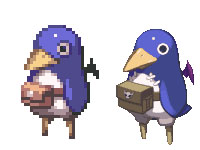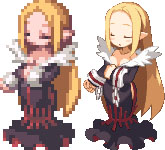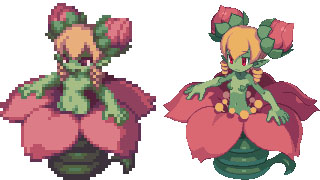 I'm a big fan of pixel art and retro goodness, but I've gotta say, I can't see using anything but the higher resolution option: It's still pixel-based art, but it's pixel-based art at its finest.
Disgaea 4 releases in Japan on February 24, 2011, with NIS America bringing the title to North America next summer.