More Artwork for The Legend of Zelda: Spirit Tracks
GANON TRAIN!
11.15.09 - 10:18 PM
Yes, a Ganon Train. Or at least something that could potentially pass for a train, if Ganon(dorf) just happens to have his own locomotive. Or maybe I'm just nuts. Find out for yourself in what's becoming a frequently-updated gallery below. The most noteworthy art is of course the last one, which besides being pretty and colorful, is also the basis of the much superior - or at least more whimsical - European box art.
Said art is here, shamelessly lifted from UK retailer GAME for comparison's sake: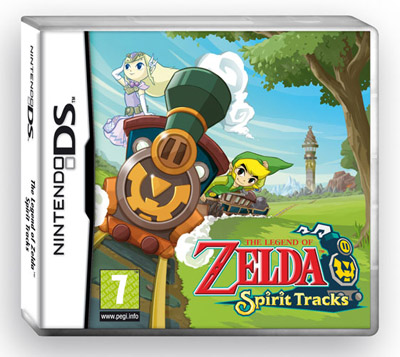 The Legend of Zelda: Spirit Tracks is scheduled for release in North America on December 7th, and while we're at it, in (at least some parts) of Europe later the same week.