November 17, 2016 – Xanthe Huynh (pronounced Zan-thee Hwinn) is a talented voice actress who's had several noteworthy character roles in a slew of popular anime and video games. Some of her many anime roles include Ui Hirasawa (K-On!), Sanae Nagatsuki (Squid Girl), and Hanayo Koizumi (Love Live!); and some of her myriad video game roles include Meruru (Atelier Meruru: The Apprentice of Arland), Altina (The Legend of Heroes: Trails of Cold Steel II), and Falcom (Hyperdimension Neptunia series). One trait these characters have in common is that they're all cute, be it creepy-cute, shy-cute, earnest-cute, etc. By contrast, her latest role is that of Haru Okumura in the upcoming Persona 5 — a character whose outward smiles hide a more somber soul. Xanthe was kind enough to take the time to chat with us about her voice acting experiences, some of her characters, and taking long walks on the beach to capture pokémon.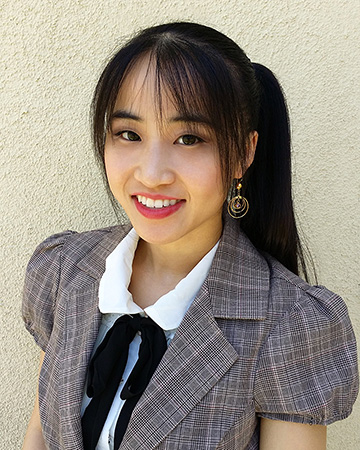 RPGFan: First question, what got you into voiceover work in the first place?
Xanthe Huynh: I was first trained in theater acting and I had been a longtime fan of watching cartoons and anime. One day, I was watching something that had a character with a voice that I didn't like and (conceitedly) thought, "I could do better than that," and had my first realization that voice acting existed. A friend suggested I compete at Anime Expo's AX Idol, and I have been working ever since. It's a dream job that merged together my two favorite things, and I'm so very fortunate to call it my job!
RPGFan: Who are some of your voiceover and acting influences?
Xanthe: I love Tara Strong and Grey Griffin. They are both fantastic character actors. Benedict Cumberbatch is a wonderful dramatic actor. And I look up to my friend Cristina Vee because she's got an amazing range and strong work ethic.
RPGFan: With RPG characters, not only do you need to voice dialogue scenes, but you also voice all the battle shouts, grunts, etc. Doing that must be tough on your voice. How do you keep your voice in tip top condition?
Xanthe: Before a session, I'll usually warm up my voice for about an hour (or however long my commute to the studio happens to be that day). A really helpful tip I got from a friend is to also cool down the voice after a session to relax the vocal chords. And I drink warm or room temperature water.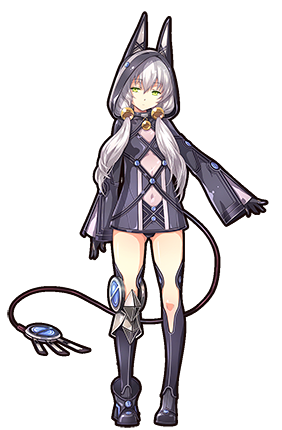 RPGFan: Several of your video game roles have been "cute" type characters in more lighthearted settings (e.g. Meruru in Atelier Meruru, Falcom in Hyperdimension Neptunia), so how did it feel to portray a darker character like Persona 5's Haru Okumura, who's more emotionally strained due to her troubled past?
Xanthe: I loved balancing Haru's complex emotions behind her sweet, reserved nature. She grows so much in the game and it was very rewarding as an actor to play such a well rounded character.
RPGFan: It's no secret that the Persona series is immensely popular among RPG fans, and the fanbase itself is quite fervent, to say the least. With the internet age allowing people to not just voice opinions but shout them publicly, what kind of effects does fan reaction have on you?
Xanthe: I honestly try to avoid looking up any comments, reviews, and reactions to projects I've been cast in or worked on because I think it's a collaborative process between myself and the entire production team (director, writer, producer, and so on). We work together to produce something that we are proud of and I try to not let outside opinions taint my feelings of working on each project. Most of the feedback I see on Twitter or my Facebook page has fortunately been positive and I consider myself very lucky to have such a supportive base.
RPGFan: Have any of your roles inspired your real life? (To give a hypothetical example, did, say, portraying Ui in K-On! make you want to learn to play guitar or anything like that?)
Xanthe: When I was recording for Love Live! School Idol Project, I started making rice balls for snacks more frequently, to the dismay of my waistline. A Lull in the Sea inspired me to learn to swim and I went snorkeling for the first time! (Editor's note: Xanthe's Love Live! character, Hanayo Koizumi, is an absolute fiend for rice; and her character in A Lull in the Sea is a wistful girl named Miuna Shiodome.)
RPGFan: Were you ever directed to act a character in a way that you felt was simply not going to work? If so, how did you handle that?
Xanthe: It's happened, and I usually try to perform as directed because I trust the director and producer to know how this particular moment fits in with the rest of the project. Sometimes I'll try, and if I felt like the take didn't work, I'll ask for more clarification until I understand their point of view.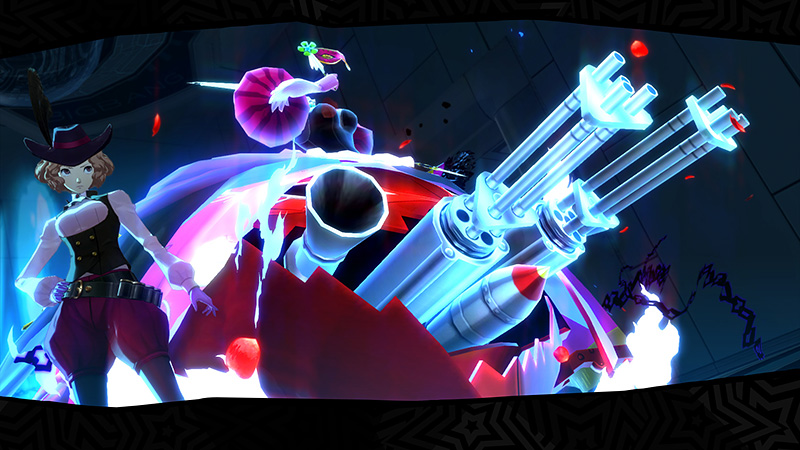 RPGFan: I'm aware that with a lot of voiceover projects nowadays, actors often voice their lines in their home studios rather than everyone getting together in one studio for sessions. How do you handle projects where you're doing lines by yourself and are unable to bounce off another person?
Xanthe: For some of the projects I've done from home, it helps if I have a director listening in over Skype to guide me. As for self-directed projects, I'll send two or three takes of a line and have the producer choose their favorite. If anything doesn't work when they start piecing dialogue together, then they'll usually request a retake with further direction and we go from there.
RPGFan: Have you played (and/or do you plan to play) any of the video games you've contributed to and if so, which ones did you most enjoy playing?
Xanthe: I have bought all of the video games I've worked on, but unfortunately I haven't played much of them. I'm planning to start playing The Legend of Heroes: Trails of Cold Steel II since it is a game by Falcom and I play a parody character called Falcom in the Hyperdimension Neptunia series.
RPGFan: Outside of voiceover work, what are some of your other hobbies and interests?
Xanthe: I love cosplay, whether it's buying, scavenging, or making the costume and accessories. I also like to be comfortable and lazy, so oftentimes my cosplay choices are simple and easy to get around in. I tend to spend a lot of time watching videos on YouTube, especially cooking videos because I like to cook and eat lots. And I love reading!
RPGFan: What are some of your future aspirations (both in voiceover work and otherwise)?
Xanthe: For my voiceover career, I hope to get to the point where I get auditions every day and work every week. It'd be fun to expand into new genres like different types of games, domestic animation, and commercials. I also hope to learn how to use a sewing machine and make random content for YouTube.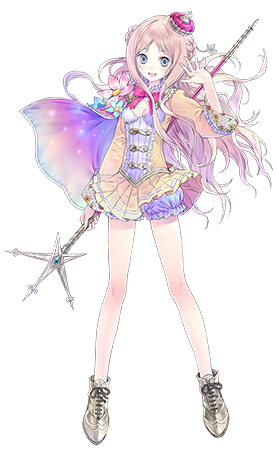 RPGFan: I know this question always occurs in every interview with a voice actor, but do you have any advice for aspiring voiceover artists you'd like to impart?
Xanthe: Save up money to invest in acting classes and training. Practice! Work hard and don't give up. You're going to audition a lot and get rejected a lot, but don't take it to heart. Most importantly, have fun and enjoy the work!
RPGFan: Do you prefer the beach or the mountains, and why?
Xanthe: I'm not really an outdoorsy person...but if I had to make a choice, it'd be the beach because there are plenty of pokémon to catch there in Pokémon GO. I also have a horrible sense of direction, and it seems easier to get lost in the mountains than at the beach.
RPGFan: Are there any last words you'd like to share with our readers?
Xanthe: Thank you for reading and taking interest in me and my work! Please continue supporting the anime and video game industry. Disregard the trolls and try to be civil with your online comments and engagements. Life is short, so let's try to focus on happier things! :D