Pokemon Sword and Shield Releasing on November 15th for Nintendo Switch
All the latest details from the Pokemon Direct!
06.05.19 - 10:00 AM
This morning, Nintendo held a Pokémon Direct broadcast, in which it shared some new details on the highly anticipated Pokémon Sword and Pokémon Shield. First up, let's watch a brand-new trailer for the games, which highlights a multitude of exciting new features.
As you might expect, there are a number of brand-new Pokémon to be found in Sword and Shield's Galar region. Introduced today were the sheep-like Wooloo, the flowering Pokémon Gossifleur and its evolution Eldegoss, the turtle-like Drednaw, and the crow-like Corviknight (which serves as a flying taxi/fast travel service for Trainers). There's also the two new Legendary Pokémon that will grace the game's cover art: Zacian and Zamazenta.
Most exciting to longtime Pokémon fans is the Wild Area, a wide-open zone where players can catch wild Pokémon. Different creatures will appear depending on the location and the weather, and players have control over the camera while they explore.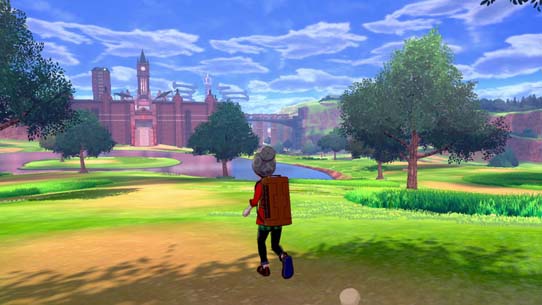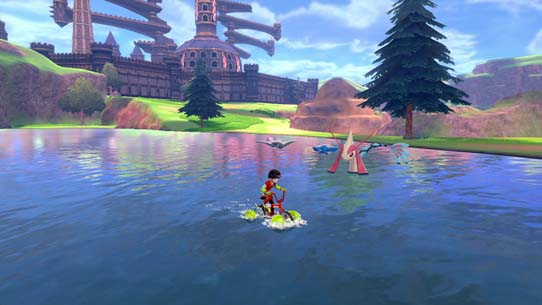 Of course, with a new generation of Pokémon comes a new gameplay mechanic. This time, it's Dynamax. Once per battle, the player can have one of their Pokémon use Dynamax to become giant in size and boost the Pokémon's power. After three turns, they'll revert back to normal, meaning this power boost must be used at the opportune moment.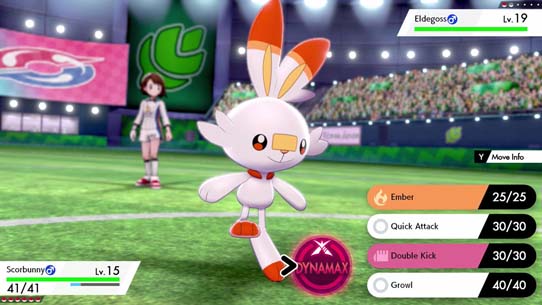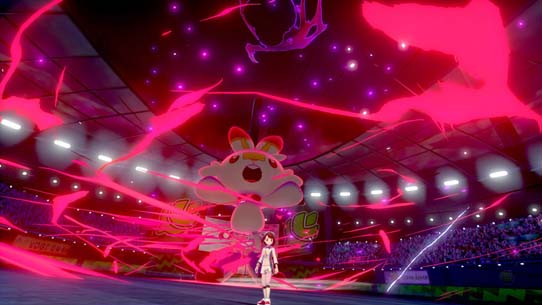 Pokémon Sword and Shield also includes a multiplayer component that integrates the Dynamax feature. By heading to glowing beacons located in the Wild Area (which are giving me major Breath of the Wild vibes), up to four players can team up for multiplayer raid battles against a giant Dynamax Pokémon, sort of like in Pokémon GO. The wild Dynamax Pokémon will retain its giant form for the entire battle, while the player's team can only go into Dynamax once: again, timing is key. Should the player's team emerge victorious, they will have an opportunity to catch the wild Pokémon.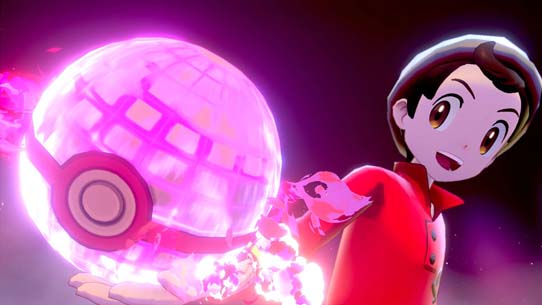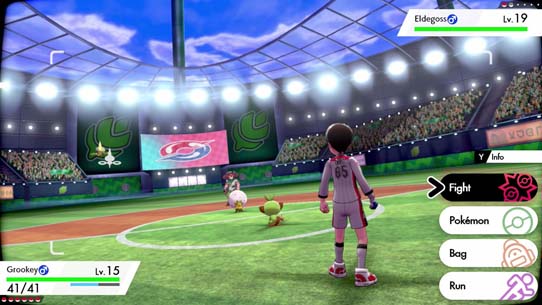 Pokémon battles are a popular form of entertainment in the Galar region, and these are exemplified by Sword and Shield's version of Gym Battles, which take place in giant stadiums that are built to take full advantage of Dynamax. During their journey to the Pokémon league, the player will meet a number of characters, including Galar's champion Leon, his younger brother (and the player's rival) Hop, the elderly Professor Magnolia, and her assistant Sonya.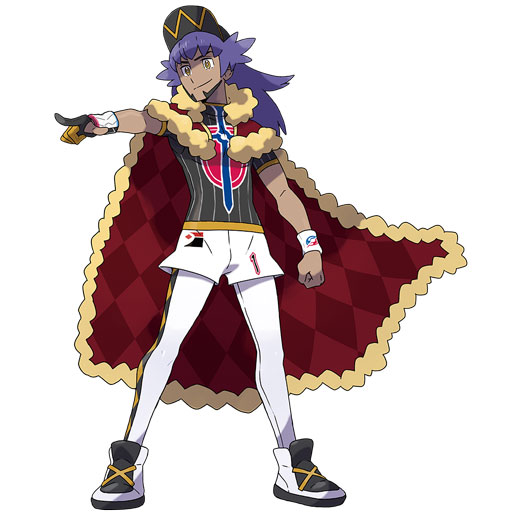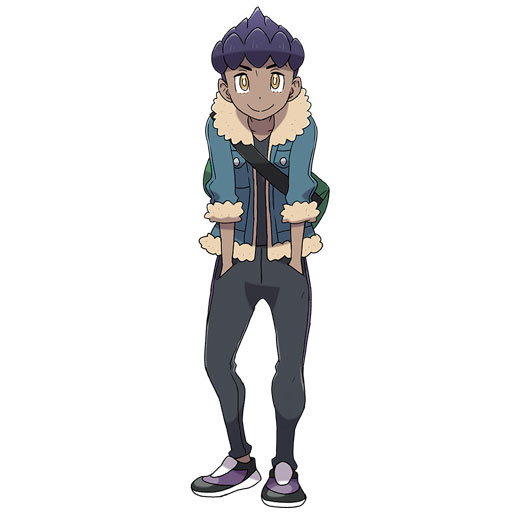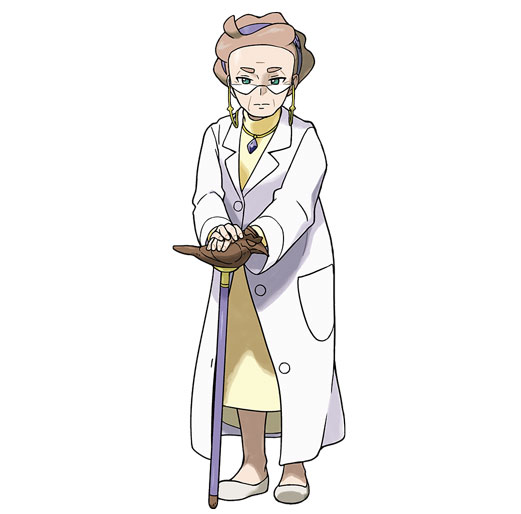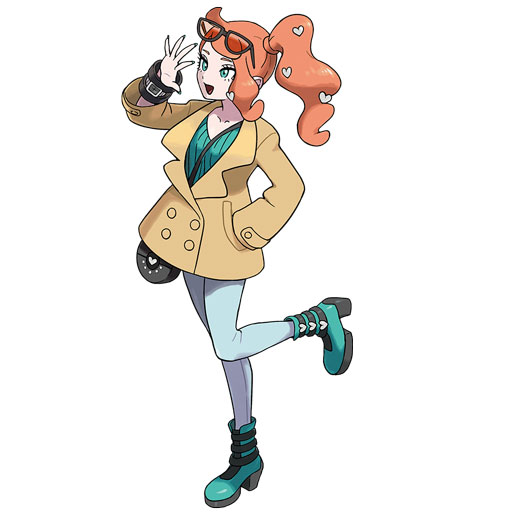 Sword and Shield look to be the most ambitious Pokémon games yet, and I for one can't wait to see what else Game Freak has in store for us. For more information on Pokémon Sword and Shield, check out the entire Direct presentation down below. The games will release for Nintendo Switch on November 15th, 2019.
Stay tuned to RPGFan for more coverage of Pokémon Sword and Shield!