Square Enix to Announce Brand New Dragon Quest Title for Smartphones
Tune in to the announcement presentation on June 3rd!
05.28.19 - 9:56 PM
A new Dragon Quest experience for smartphones will be revealed during an upcoming presentation scheduled for June 3rd. Featuring the MC talents of Kazuo Tokumitsu and Rio Harai, along with special guests like Kazuhiro Ozawa, of the comedy duo Speedwagon, and Dragon Quest series designer Yuji Horii.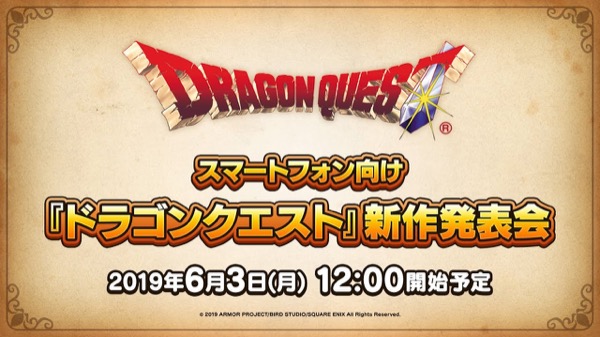 An excerpt from the press release for the event promises this title will be a brand new experience in the Dragon Quest series unlike any before. Fans from around the world can tune in live to see the announcement which will be broadcast on both YouTube and NicoNico.
For more on this exciting announcement, stay tuned to RPGFan!