Crowdfunding Chronicles Volume 12 - 5/17/2019
This week's edition is Lord British approved!
05.18.19 - 12:18 AM
Hello, hello! As you may have noticed, Crowdfunding Chronicles was mysteriously absent last week. This is entirely due to the fact that I was in Dallas for comic con adventures. Sadly, no video games were played during my trip, so it's time to catch up! Three very different titles have made this week's highlights: one inspired by Disney and Studio Ghibli, one that's sure to appeal to fans of the Dark Sun tabletop RPG setting, and one for your state-of-the-art Apple II computer. Wait, what...?!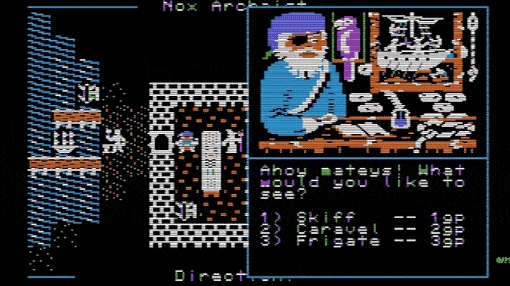 Platform: Windows and Mac using Apple II emulators, in addition to original Apple II systems.
Fans of 1980s Ultima games, rejoice! Nox Archaist, an RPG inspired by your 8-bit favorites, is on its way to Windows, Mac and...Apple II? Golly!
Heavily inspired by the classics, Nox Archaist is set in a medieval world and contains turn-based combat, skill building, and sandbox components. Thankfully, the game also introduces several new quality-of-life features that were frustratingly absent in many of our 80s favorites, including a save-anywhere function and less grinding. Although the base game is already funded, stretch goals include a quick combat feature, the results of which are random and might not necessarily result in victory.
Nox Archaist was developed from scratch on Apple II systems, and if you pledge over $59 US you'll even receive the game on a handy floppy disc. (Those of you with newfangled computers will have to do with a digital download or USB version.) Higher-level tiers also include lots of physical goodies such as maps, a nostalgic treat that remains frustratingly absent from most modern games.
So far, I like what I see here. Though I've never played the PC originals, I remember having a lot of fun with Ultima: Exodus and Ultima: Quest of the Avatar for the NES back in ancient times, and I love the idea of a similar game with modern quality-of-life improvements. I think we can all agree that it's quite nice to be able to save your game more than once every two hours.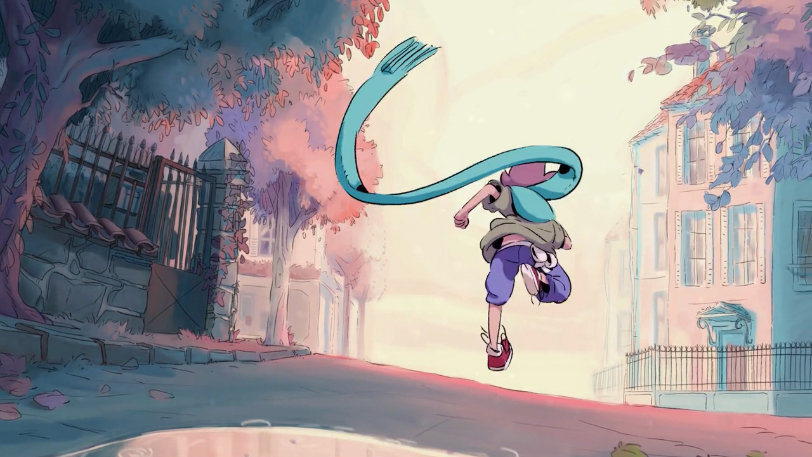 Platform: Windows and unspecified consoles.
Being an adult is generally a stressful and terrible experience, a sentiment which Johann, the main character of Spleen, would likely agree with. A mix of action RPG and life sim, the game centers around the conflict between adult responsibilities and the fun, carefree life of a child. Johann, disgruntled and depressed from his neverending mountain of obligations, acquires the ability to enter a magical childhood world and confront his adult struggles through the eyes of his younger self. In this enchanted world, young Johann must battle against the Spleen, malevolent forces which have corrupted his emotions.
A contrast to the action RPG gameplay of the childhood world, Johann's adult life is presented through Persona-inspired social and life sim elements. You can improve Johann's relationships with his friends and family, but you must also deal with daily errands from cooking and sharing meals to slogging through dreaded traffic jams. Yuck!
While themes of mental health, self-care, and dealing with adult responsibilities have become fairly common in indie games recently, one thing that can't go unmentioned about Spleen is its beautiful watercolor artwork. Illustrated by artist Yann Penno, the childhood world calls to mind classic Disney or Studio Ghibli films, with a bit of a French touch. Meanwhile, the adult world is appropriately rendered in darker colors, with more realistic character designs inspired by European comics. The illustrations alone make the game worth keeping an eye on, and most pledge levels include a 50+ page artbook. I wholeheartedly approve!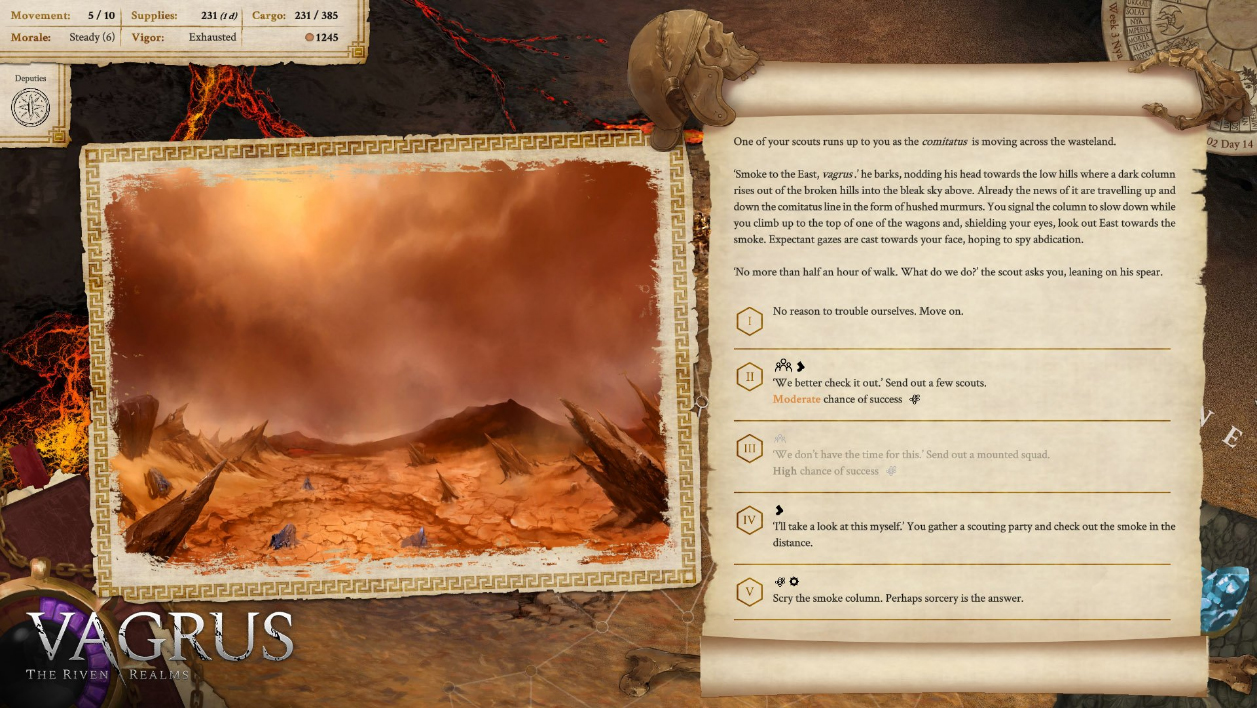 Platform: Windows, macOS, and Linux. iOS, Android, and Switch are possible, but not confirmed.
Dark Sun was one of my favorite tabletop RPG settings of the 90s, so I naturally broke out into an enthusiastic dance number when I first learned of Vagrus: The Riven Realms, a new RPG set in a similar post-apocalyptic fantasy world.
Inspired by years of tabletop RPG sessions, Vagrus features open world exploration (presented here through pages of text and beautiful artwork: another callback to tabletop gaming), turn-based battles, and in-depth party resource management. You can recruit characters from a variety of races and backgrounds to explore the wastelands, including several bizarre mutated individuals. Take note of the character concepts if you're a Game of Thrones fan and you might even spot Oberyn Martell's twin! Surviving the world will involve more than just being victorious in battle, as you'll need to keep an eye on your crew's morale and supplies along with building their various skills.
The campaign for Vagrus is a little different from what you've seen on Kickstarter; most importantly, there's no end date, and funds raised will go towards milestones basically equivalent to stretch goals on KS. The game's introductory storyline is finished and now available to backers, with the main campaign — featuring character creation and a fully open world — set to release in a few months. Milestones will add a number of improvements, including new locations, quests, characters, artwork, and other additional content.
Overall, I'm very excited about Vagrus: The Riven Realms, particularly its unique setting. Besides Dark Sun, the game's influences include Planescape, Morrowind, and Glen Cook's Black Company novels. I dare say that Vagrus aligns very well with some of my favorite fantasy aesthetics...and perhaps yours too!
Fell Seal: Arbiter's Mark (Campaign Page), a turn-based strategy RPG inspired by classic Playstation Tactics titles, is now available on Steam and GoG. If the beautiful graphics shown above have piqued your curiosity, you can also check out our handy review. Spoiler: We were very impressed!
Kingdom of Night (Campaign Page), a stylish 80s inspired action RPG, welcomes an additional composer....none other than Vince DiCola of Rocky IV fame! Check out our own overview of the game here. Retro suburban horror awaits!
Disclaimer: While it's possible some of us at RPGFan may be backers of the games mentioned in these articles, this does not influence our coverage or our featured game choices. We make our selections simply based on the active campaigns we feel our readers might find interesting, and we are not given special access or perks by the developers.

tl;dr: We think these games show potential and want to share them with you.