Crowdfunding Chronicles Volume 2 - 11/30/18 Edition
Tuxedo Mask and Samus walk into a bar... kinda...
11.30.18 - 11:51 PM
Welcome to the second installment of Crowdfunding Chronicles! It's another big week this time around, with five new titles in the spotlight. The majority of our highlights showcase anime-style character designs and top-down perspectives, but we also have another Lovecraft-inspired title and something special for fans of classic gaming novels. Enjoy!
DISCLAIMER: While some of us at RPGFan may be backers of the games mentioned in these articles, this does not influence our coverage or our featured game choices.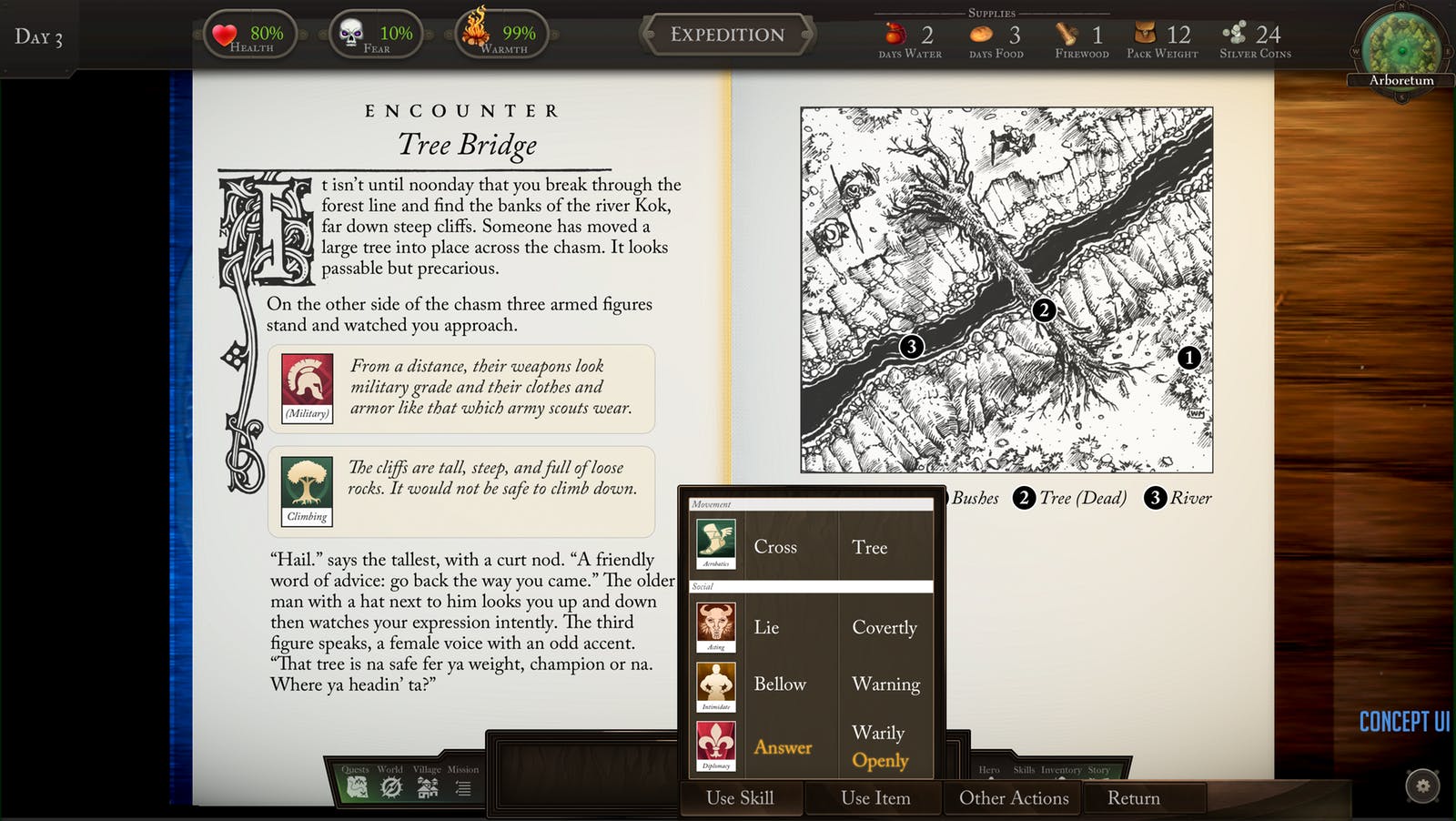 Platform:
PC; Mobile, Switch, PS4 and Xbox One versions may be possible if there is enough interest.
When I was a wee young lass in the early 1990s, I occasionally enjoyed reading (and playing) Ian Livingstone's Fighting Fantasy gamebooks. Perhaps you did too! Deathtrap Dungeon, featuring illustrations by Iain McCaig, was part of this series, and it is now being adapted into a unique PC game/interactive novel hybrid. This new game involves the same setting and characters as the original novel, but it now features a fresh storyline. In addition, the original creative team of Ian Livingstone and Iain McCaig return to lend their talents.

The visuals and gameplay of The Hero of Deathtrap Dungeon remain faithful to the classic gamebooks: you read text while enjoying detailed black and white illustrations, turn the pages, and beware of countless dangers! There is a time limit of one month to complete the game's dungeon; if you'd rather not do a full run-through all at once, you can use this time to craft and trade items or do shorter sidequests. RPG elements include learning new skills, gaining levels, and using equipment. In addition, there are different ways to deal with the many adversaries you encounter, including battle or stealth.
It's worth noting that only a save and continue option is offered within the dungeon; while you can turn off the game and proceed from where you left off, if you are defeated while exploring the catacombs it's right back to town you go!
Aside from these potentially frustrating save issues, The Hero of Deathtrap Dungeon looks to be a unique addition to the libraries of Fighting Fantasy fans, readers of classic 1980s and 90s fantasy novels, and tabletop RPG enthusiasts. Keep your eyes on this one!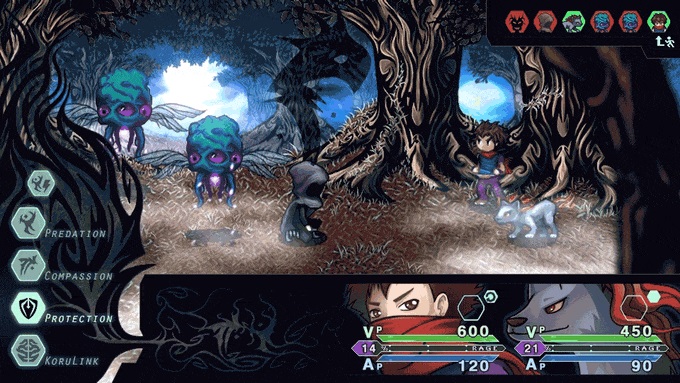 Platform:
PC; stretch goals add PS4 and Switch versions.
The unique and beautiful world of Koruldia Heritage first caught my eye back when it was showcased on the Square Enix Collective platform; I am very pleased to see it has now arrived on Kickstarter. This title presents a gloomy, gothic-tinged alien moon filled with strange and wonderful visuals: a little bit of Zelda, a touch of Final Fantasy (particularly IV's lunar realm), and a plethora of glowing plants and crystals. I want to explore this world immediately!
Koruldia Heritage is a turn-based RPG featuring an open world, with dungeons that can be completed in any order. Each of these subterranean realms is the resting place of a sleeping master; in order to progress, you must submerge yourself in their traumatic memories in a series of short interconnected tales.
The game's story adapts to your choices, which include your methods of dealing with enemy encounters. These confrontations can be completed with or without violence: the campaign page suggests that fans of Undertale may enjoy this. In addition, your in-game choices have an impact on another important feature: the evolution of your furry, bio-technological counterpart, the loyal Korumon.
As I am perpetually restless for the chance to explore mysterious new alien worlds, I quite admire the concept and visuals of this game. Onwards, dear Korumon: the sleeping masters await!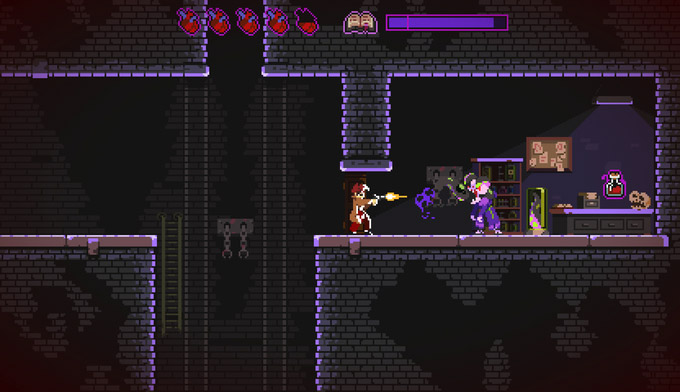 Platform:
PC; stretch goals add PS4, Switch, Xbox One and PS Vita versions.

Modern media offers a giant, tentacle-filled buffet of entertainment inspired by H.P. Lovecraft. Lore Finder is one such title: a cosmic horror-themed Metroidvania with LGBTQ themes. You play as K.C. Morgan, a non-binary protagonist on a mission to find their father, who was last seen near a mansion filled with terrifying secrets. You'll need to fight your way past a number of the mansion's denizens, including sinister cultists, giant winged eyeballs, and (in a shocking twist for a title inspired by H.P. Lovecraft) a variety of tentacled horrors.
Lore Finder is action-packed, with a heavy Castlevania vibe and comic book-style character images throughout. Advertised as one of the game's highlights is the fact that the mansion's environment transforms as you make progress and gain new powers. While it isn't clear from the campaign page whether Lore Finder contains typical RPG elements (such as levelling up and various character stats), the game does have a strong RPG-like narrative. Players can also look forward to a New Game +, though the specifics have not been revealed yet.
Lore Finder is being made by Kitsune Games, an experienced studio which previously developed MidBoss and Super Hat Dimension. Although I haven't played either of those games myself, online reviews tend to be favorable. Hopefully, Lore Finder will continue to uphold that tradition!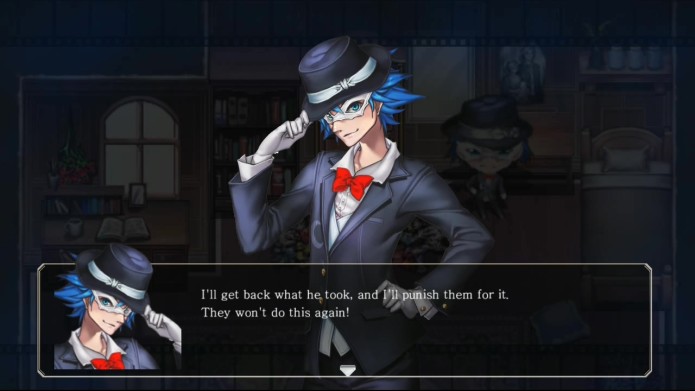 Platform:
PC (Windows only; Mac may be added later)
Finally! Tuxedo Mask, a beloved character from the Sailor Moon franchise, now appears in his very own PC game. Actually, that is a blatant lie. However, the visual similarities between him and Nero, the protagonist of Moonlight Thief, cannot be overlooked. Anime-style portraits and cute chibi characters fill this title, which is a top-down stealth RPG that takes place in a village inspired by early 20th-century France.
The game involves finding out who killed Nero's parents, and the story deals largely with the theme of classism. Sneak into the mansions of villainous nobles to recover stolen items, but be careful, as you will have to face guards in combat if caught! Outside of these stealth-heavy segments, you can also earn money through part-time jobs. The campaign page does not go into detail about what these involve, though one job is titled "Boss Rush;" different game modes or mini-games are likely possibilities!
Most video games seem to have a difficult time being noticed on Indiegogo (it tends to be the less popular choice in terms of crowdfunding sites), so it would be unfortunate if this charming little title were ignored. I definitely recommend taking a peek!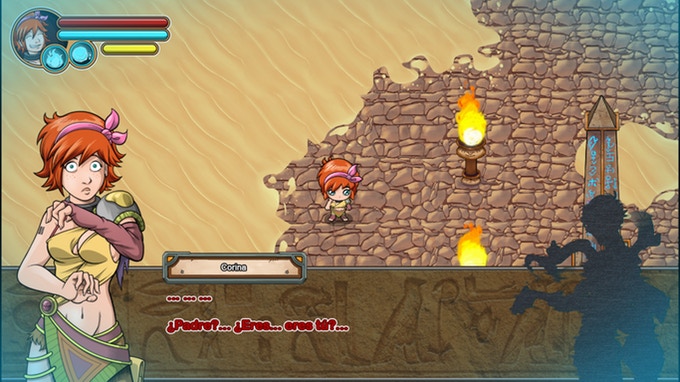 Platform:
PC; stretch goals add PS4 and Xbox One versions. Switch version a possibility if publishers found.
I have always wanted to travel through time while wearing a stylish ensemble that exposes one full buttcheek. Thanks to Time Wanderer, a nominee for Spain's 2018 PlayStation Awards, I can finally do so.
Silly (or amazing?) outfits aside, Time Wanderer sounds like a ton of fun. It's a time travel-themed action RPG that utilizes a top-down perspective and features a number of different historical eras populated by colorful chibi characters. Dungeons and even battles are full of puzzles reminiscent of classic Zelda and Mana games. You'll gain many different powers to help you progress, including the ability to freeze monsters into a nice, solid cube and the power to make a duplicate of yourself (this can come in handy if you need someone to step on a switch for you). The full game, as well as each individual level, has multiple endings, and each area features a time limit: if you take too long to finish a level, the chaos meter will build up, and you might end up with an unsatisfying (or comedic) ending.
Overall, I think Time Wanderer is worth keeping an eye on, as the gameplay has the potential for hours (eons?) of classic Zelda-style adventure. Though I heartily recommend wearing an intact pair of pants while playing. Exposed butts aren't really weather appropriate this time of year, unless you're planning to travel back to 2100 B.C.
Shenmue III's two crowdfunding campaigns have managed to raise over $7 million! This includes the original campaign in addition to the Slacker Backer, which wrapped up in September. Please give Shenmue III an enthusiastic round of applause (preferably while wearing a multicolored party hat)!