Neptunia Goes 2D: Say Hello Again to Brave Neptunia!
I bet it's another amnesia plot. Wait, what? I was kidding!
04.25.18 - 5:22 PM
Compile Heart has given us our first look at the next game in the Neptunia series, Brave Neptunia. This Neptunia is going where no other has gone before: Canada. We learned last month this game is being developed by Canadian studio, Artisan Studios. Today, thanks to Dengeki Playstation, we have our first look at the game itself.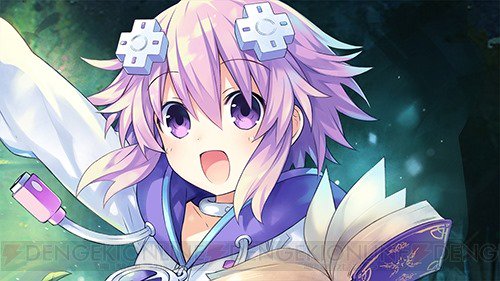 With the screenshot above, new scans from the next issue of Dengeki Playstation have also surfaced with an interview with the developers of the game. Thanks to Siliconera and Gematsu, we have some translated info about characters, story, and gameplay.
The four main characters: Neptune, Noire, Vert, and Blanc will appear and they lost their memories.
Series veteran Histoire will also appear and she will be a book.
New characters have been mentioned. They are named Chrom, Hakukei Tobi, Mai Kamimura, and Surara Ideta.
The setting of the game will be the series's main world, Gamindustri.
The dungeons are 2D but it won't be a straight road. It will eventually end up like a maze.
Combat seems to be like Valkyrie Profile in that when each button is pressed, the assigned character attacks.
The four main characters will start with the memory of them first meeting.
The scenario might be more lax and lighthearted than ever.
The game will be priced at 7,200 yen. Though there will be a limited edition version for 9,700 yen including an art book, soundtrack, and a theme.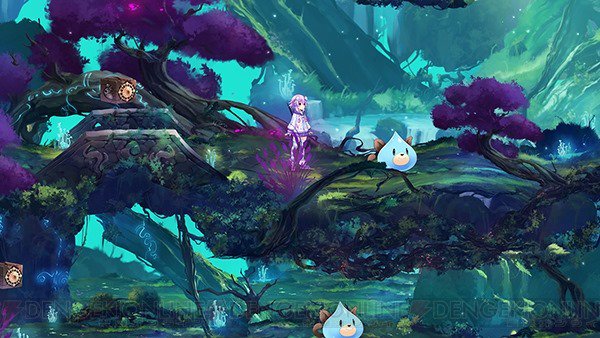 Brave Neptunia will release in Japan on September 27th for PlayStation 4. There is no word of a Western release as of now.