Yo-kai Watch 4 Coming to Nintendo Switch This Year in Japan
Can anyone speculate on the ratio of Yo-kai to potatoes in or around Idaho yet?
04.13.18 - 7:44 PM
The first new mainline entry in the Yo-kai Watch series in almost two years will finally arrive later this year in Japan, this time for Nintendo Switch. Bringing with it a huge shift in tone and appearance, the game will re-establish the now five-year-old franchise. Seeking to appeal to an older audience, Yo-kai Watch 4 won't follow the youthful adventures of the gang with whom fans of the first three games might be familiar.
With its roots firmly planted in the Shadowside anime series and film, the fourth installment will do away with the childish appearances, and original characters, while also introducing dark and light variants of beloved Yo-kai. According to Famitsu Magazine, characters from Shadowside will also make an appearance, including fan favorites such as Touma Tsukinami, Natsume Amano, Keisuke Amano, and Akinori Arihoshi.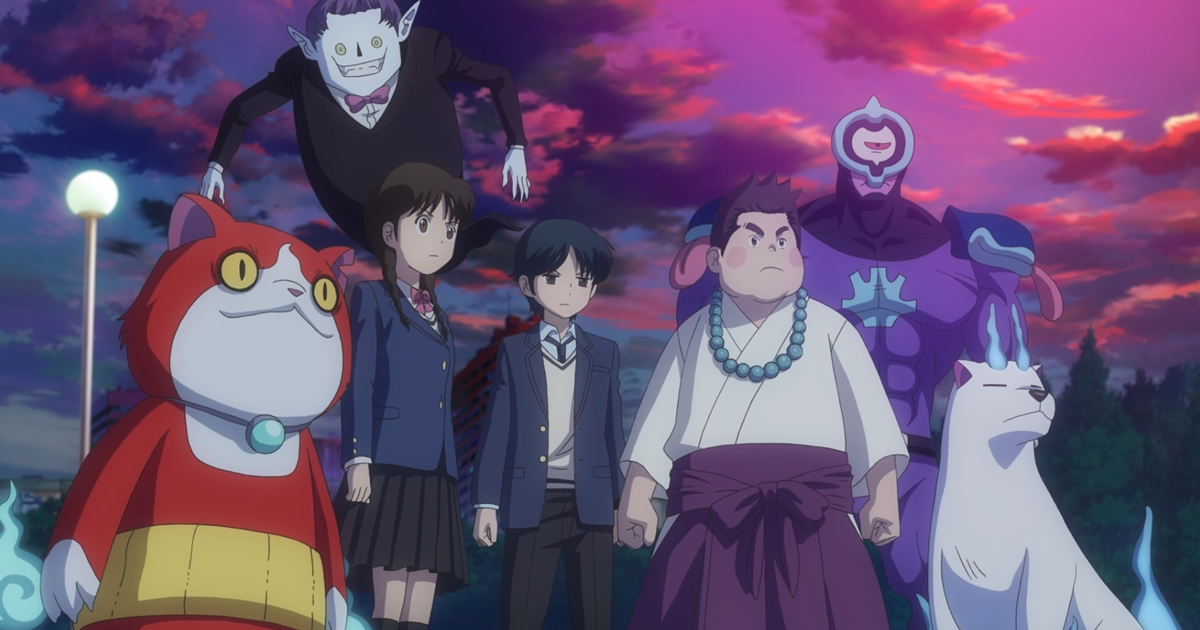 Recently, Level 5 CEO Akihiro Hino was asked about the title, about which he said; "its content is getting a super high-grade power up, including some things that will surprise everyone." Though he couldn't give any additional details regarding the upcoming release, it is exciting to think that Yo-kai Watch on the Switch could potentially be a technological masterpiece, dwarfing its previous handheld iterations.
Historically, the series has been slow to release outside of Japan, with its initial Western debut arriving in 2015, just over two years after its Japanese release. While the third 3DS entry in the series has yet to release in Western countries, it is likely, however unconfirmed, that Yo-kai Watch 3 could arrive sooner rather than later, though any subsequent releases are likely a ways off yet.
Yo-kai Watch 4 is scheduled for a 2018 release in Japan exclusively for the Nintendo Switch.