First Patch for Chrono Trigger on PC Available Now
Square Enix is taking steps to improve this tarnished port.
04.11.18 - 10:15 AM
Chrono Trigger is one of the greatest RPGs of all time, so when Square Enix released a less-than-stellar port for Steam recently, fans were... less than thrilled. Still, the company has begun to take steps to salvage the Steam version of Chrono Trigger, beginning with its first patch, available for download now.
This patch adds an option to toggle between the off-putting high resolution graphics of the port, or the "Original" graphics that are closer to the classic version of Chrono Trigger (this setting is also now the default graphic setting). The font and dialogue boxes have also been updated to give them a more "classic feel," which is good since the old text boxes were seemingly lifted straight from the mobile doldrums. The new look is very much in line with the DS release*: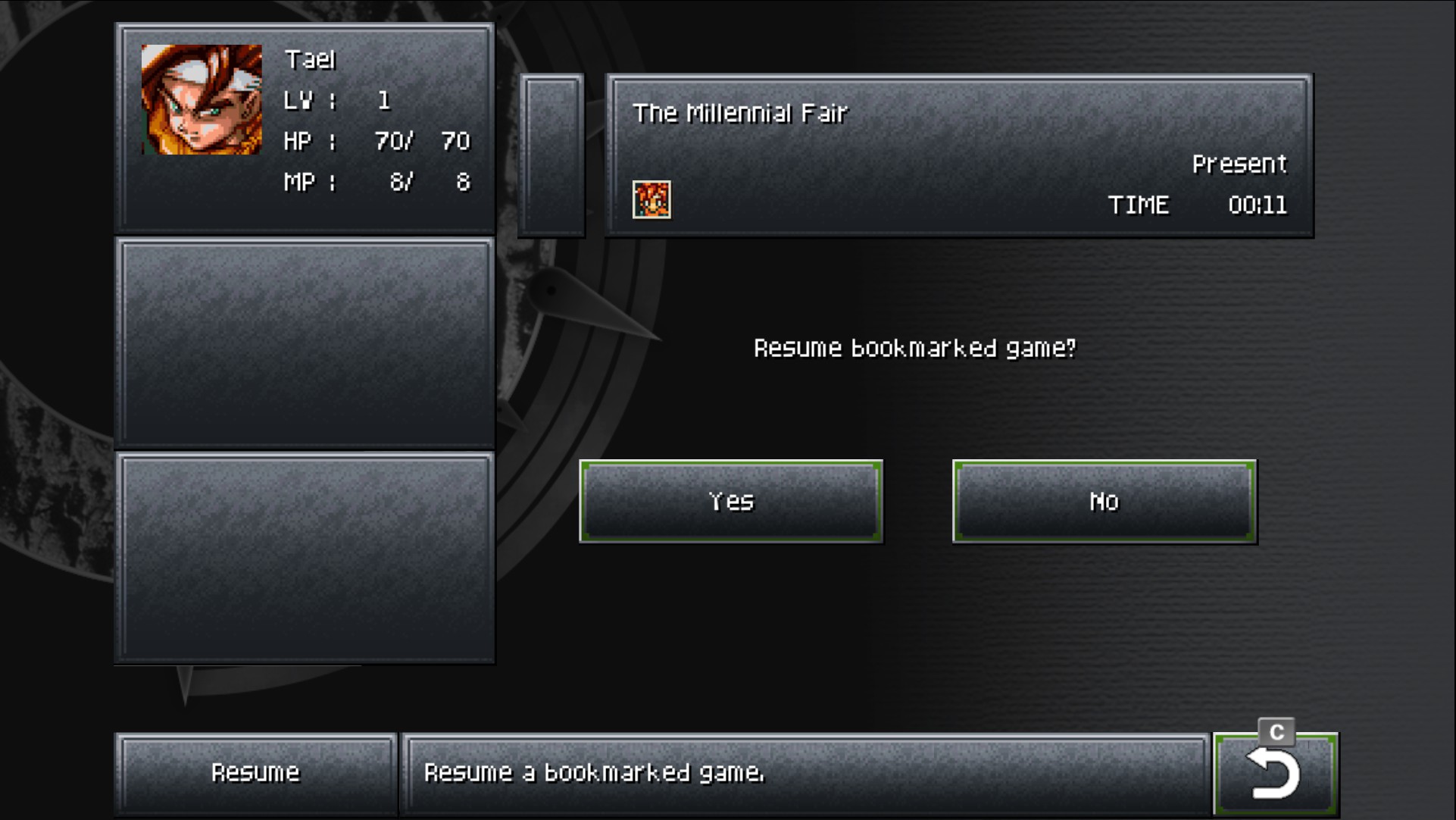 According to Square Enix, other fixes and adjustments have also been made, such as the opening title screen being more in keeping with the original game. Further updates will be rolled out in the future.
By way of apology for the sorry state of the Steam port upon release, Square Enix is extending the length of time that the Limited Edition content (which includes digital wallpapers and a medley of Chrono Trigger music) will be available.
Well, what do you guys think? Are these fixes enough to make you want to give the Steam version of Chrono Trigger another chance? Let us know on the official RPGFan Discord, Facebook, or Twitter, and as always, check back with us for the latest and greatest RPG news.

* Our thanks to Special International Correspondent Stephen Meyerink for the menu screen shot.