Atelier Series Music Now Available on iTunes
Atelier Music BONANZA!
04.10.18 - 3:53 PM
While I don't know exactly when it happened, a number of albums from the Atelier series made its way to the US iTunes Store. I was incredibly overjoyed by this discovery and felt the need to share with everyone this generous bounty of Atelier music. The prices are very reasonable (my wallet will not survive this), so I highly recommend picking up a few of these albums in case you missed out the first time around.
Of course, if you're still a little hesitant whether you should still give it a shot, I added our reviews to all the albums we have had to pleasure of sharing our thoughts on. Enjoy the read and samples below, dear readers!

Atelier Marie ~Alchemist of Salburg~ OST
Our Review
iTunes: Disc 1 • Disc 2

Atelier Elie ~Alchemist of Salburg 2~ OGS (Original Soundtrack)
Our Review
iTunes: Disc 1 • Disc 2

Atelier Elie Unknown Origin
Our Review
iTunes: Disc 1 • Disc 2

Atelier Lilie ~Alchemist of Salburg 3~ OST
Our Review
iTunes: Disc 1 • Disc 2

Atelier Lilie ~Alchemist of Salburg 3~ Ending Theme Song Special Jazz Arrange Version
Our Review
iTunes: Full Album

Hermina and Culus ~Atelier Lilie - Another Story~ OST
Our Review
iTunes: Full Album

Atelier Judie OST
Our Review
iTunes: Disc 1 • Disc 2

Atelier Viorate OST
Our Review
iTunes: Disc 1 • Disc 2

Atelier Iris ~Eternal Mana~ OST
Our Review
iTunes: Disc 1 • Disc 2

Atelier Iris ~Eternal Mana 2~ OST
Our Review
iTunes: Disc 1 • Disc 2

Atelier Iris Grand Fantasm OST
Our Review
iTunes: Disc 1 • Disc 2

Atelier Rorona ~Alchemist of Arland~ OST
Our Review
iTunes: Disc 1 • Disc 2

Atelier Rorona Visual Art Book ~Die Musikkiste des atelier~
Our Review
iTunes: Full Album

Atelier Totori ~Alchemist of Arland 2~ OST
Our Review
iTunes: Disc 1 • Disc 2

Atelier Totori Visual Art Book ~Die Musikkiste des atelier Zwei~
Our Review
iTunes: Full Album

Atelier Meruru ~Alchemist of Arland 3~ OST
Our Review
iTunes: Disc 1 • Disc 2 • Disc 3

Atelier Meruru Visual Art Book ~Die Musikkiste des atelier Drei~
Our Review
iTunes: Full Album

Atelier Ayesha ~Alchemist of the Ground of Dusk~ OST
Our Review
iTunes: Disc 1 • Disc 2 • Disc 3

Twilight Hour - Atelier Ayesha ~Alchemist of the Ground of Dusk~ Vocal Album
Our Review
iTunes: Full Album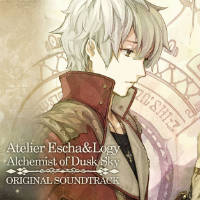 Atelier Escha & Logy ~Alchemist of Dusk Sky~ OST
iTunes: Disc 1 • Disc 2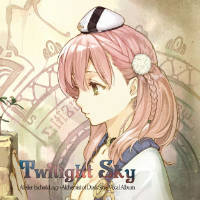 Twilight Sky Atelier Escha & Logy ~Alchemist of Dusk Sky~ Vocal Album
iTunes: Full Album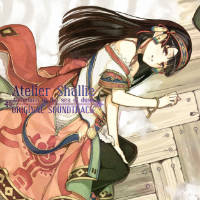 Atelier Shallie ~Alchemist of the sea of dusk~ OST
iTunes: Disc 1 • Disc 2 • Disc 3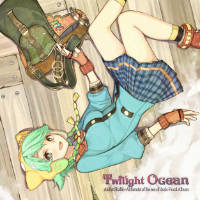 Twilight Ocean Atelier Shallie ~Alchemist of the sea of dusk~ Vocal Album
iTunes: Full Album

Atelier Sophie: The Alchemist of the Mysterious Book OST
Our Review
iTunes: Disc 1 • Disc 2 • Disc 3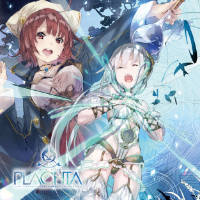 Plachta Atelier Sophie ~The Alchemist of the Mysterious Book~ Vocal Album
iTunes: Full Album

Atelier Firis OST
Our Review
iTunes: Full Album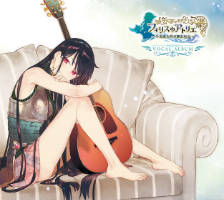 Atelier Firis Vocal Album
iTunes: Full Album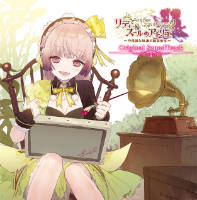 Atelier Lydie & Suelle: The Alchemists and the Mysterious Paintings OST
iTunes: Full Album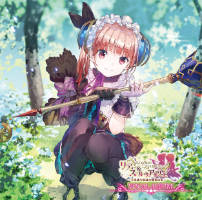 Atelier Lydie & Suelle ~The Alchemists and the Mysterious Paintings~ Vocal Album
iTunes: Full Album

Atelier Lise ~Alchemist of O'ldor~ OST
Our Review
iTunes: Full Album

Atelier Lise ~Alchemist of O'ldor~ OST Premium Pack
Our Review
iTunes: Disc 1 • Disc 2 • Disc 3

Atelier Annie ~Alchemist of Sera Island~ OST
Our Review
iTunes: Full Album

Atelier Lina ~Alchemist of Strahl~
Our Review
iTunes: Full Album

Atelier Series Vocal Collection Volkslied
Our Review
iTunes: Full Album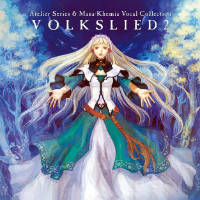 Atelier Series & Mana-Khemia Vocal Collection Volkslied 2
Our Review
iTunes: Full Album

Atelier Series Vocal Collection Volkslied 3
Our Review
iTunes: Full Album

CADENA ~Atelier Series Jazz Arrange Album Featuring Mami Horie Vol.1~
Our Review
iTunes: Full Album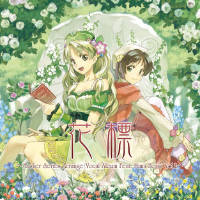 Hanashirube ~Atelier Series Arrange Vocal Album Feat. Mami Horie Vol.2~
iTunes: Full Album