Atlus Announces Etrian Odyssey X for Nintendo 3DS
The 3DS has some life left in it yet.
04.10.18 - 12:10 AM
Atlus has announced a new entry in their popular Etrian Odyssey franchise for the Nintendo 3DS. Etrian Odyssey X (that's X as in "cross," not X as in "ten") will launch on August 2nd in Japan, whisking players away to "Lemuria, the Remote Island of the Distant Sea" as they strive to uncover the secrets of an ancient civilization.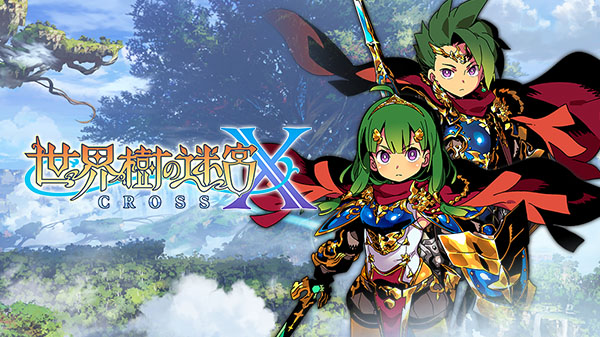 According to Atlus, According to Atlus, Etrian Odyssey X will have the "largest volume" of any entry in the series. The traditional stylus-driven cartography the series is known for will be making a comeback, along with a whopping 19 character classes (including the all-new "Hero" class) for players to build their party of adventurers out of. Sub-classes, adjustable difficulty levels, and the Force Break/Force Burst systems will also be making an appearance. Japanese players who pre-purchase Etrian Odyssey X will receive a special pack of downloadable artwork from various illustrators.
Below, you can check out a list of the game's character classes, along with a brief plot synopsis and announcement trailer. Stay tuned to RPGFan for more details!
Adventurers all over the world: gather in the flying city of "Maginia," and aim for the treasure on the remote island in the distant sea.
Under the decree of Princess Persephone, adventurers have gathered in the flying city of "Maginia." Wealth, honor, and possibly unknown adventure lies dormant in "Lemuria." Keep your pride in your heart, and move forward...