Valkyria Chronicles 4 Gets New "Centurion" Trailer
A giant ice breaking land cruiser... nice!
03.10.18 - 9:38 PM
Sega has revealed a new trailer for Valkyria Chronicles 4 detailing the games behemoth snow cruiser Centurion.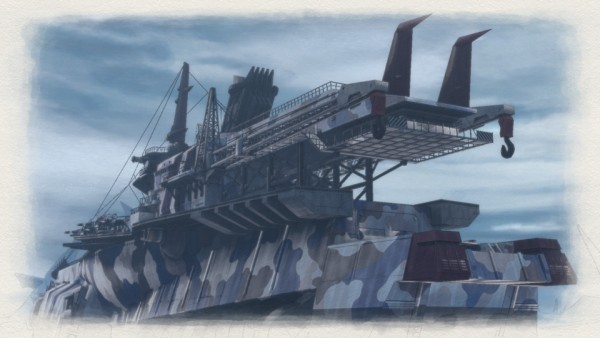 According to the game's official website, the Centurion is the second of three battle cruisers that the Edinburgh Navy built in secret and it is the ship that Claude and his friends embark on. It is said that the Centurion can plow through fields of ice, made possible by the huge ram at the head of the massive warship. The ship is over 230 meters long and has the ability to travel on land thanks to technology given to Edinburgh by the United States of Vinland... but the details are country-level top secret.
You can check out the Centurion trailer below:
Valkyria Chronicles 4 will release on March 21st on PlayStation 4 and sometime this summer on Switch in Japan. As for North America and Europe, VC4 will release on PlayStation 4, Xbox One, and Switch at some point in 2018.