Kritika Online Tiger Costume Bundle Giveaway
Tigers and ducks for all! Well, provided you win.
03.10.18 - 3:15 PM
RPGFan is working with En Masse Entertainment to offer a selection of goodies for their game Kritika Online. Each prize pack contains:
• Tiger Costume – A tiger costume that works for all subclasses.
• Free Elite Player's Pack – A pack containing a limited amount of elite status and some consumable/convenience items to get you off to a quicker start in Kritika.
• Mighty Duckling – A duck pet. This upcoming update introduces a lot of new features related to pets, so this will help get players acclimated to that.
• Pet Food - 20ea – Food for the duck!
• Mysterious Box - 4ea – Contains chase items, consumables, and an awesome robotic costume!
• Mysterious Keys - 4ea – Keys to open your Mysterious Boxes!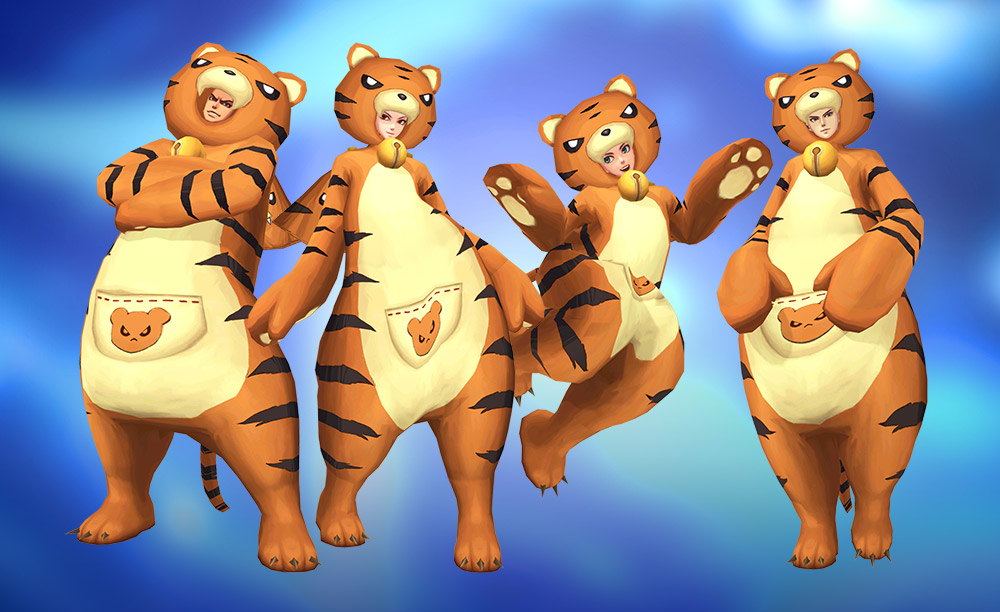 The rules are simple: Fill out the form and you're entered to win!
The giveaway only runs until 8:59pm PDT/11:59pm EDT on Monday, March 12th
, so don't delay!
Winners will be randomly selected from the entrant pool and be notified by email later that week, with redemption instructions. You do not currently need to be a Kritika Online player to enter, but of course, you must be to redeem a prize code.
This giveaway is open to players in the following regions:
• North America
• South America
• Europe
• Russia/CIS
• Australia
• North Africa
• Middle East (excluding Iran and Syria)
Note: Your name and email address are ONLY used by RPGFan to send you a prize if you are a winner. We won't use this information for any other purpose, or share it with any third parties.
CLOSED! Winners will be notified soon.

If you're new to Kritika Online, below are the minimum and recommended PC specifications, and you can learn more on the official website.
Minimum Requirements:
OS: Windows XP or later
Processor: Dual core (2GHz) or higher
Memory: 2 GB RAM
Graphics: Geforce 7600 / Radeon 4650
DirectX: -
Network: Broadband Internet connection
Storage: 9 GB available space
Recommended Specifications:
OS: Windows 7 64bit or higher
Processor: Quad core (2GHz) or higher
Memory: 4 GB RAM
Graphics: Geforce 9600 / Radeon 2850
DirectX: Version 9.0c
Network: Broadband Internet connection
Storage: 9 GB available space