Spike Chunsoft Showing Off its Stuff at GDC; Four New Titles Coming Out
They are all going to be visual novels, arenít they?
02.26.18 - 8:14 PM
Spike Chunsoft, the developer of the Danganronpa and Zero Escape series, has announced that they will be making an appearance at the Game Developers Conference when it happens in late March. This announcement came with the news that four new titles will be announced during a global live stream that will occur on Friday, March 23rd at 5pm PST.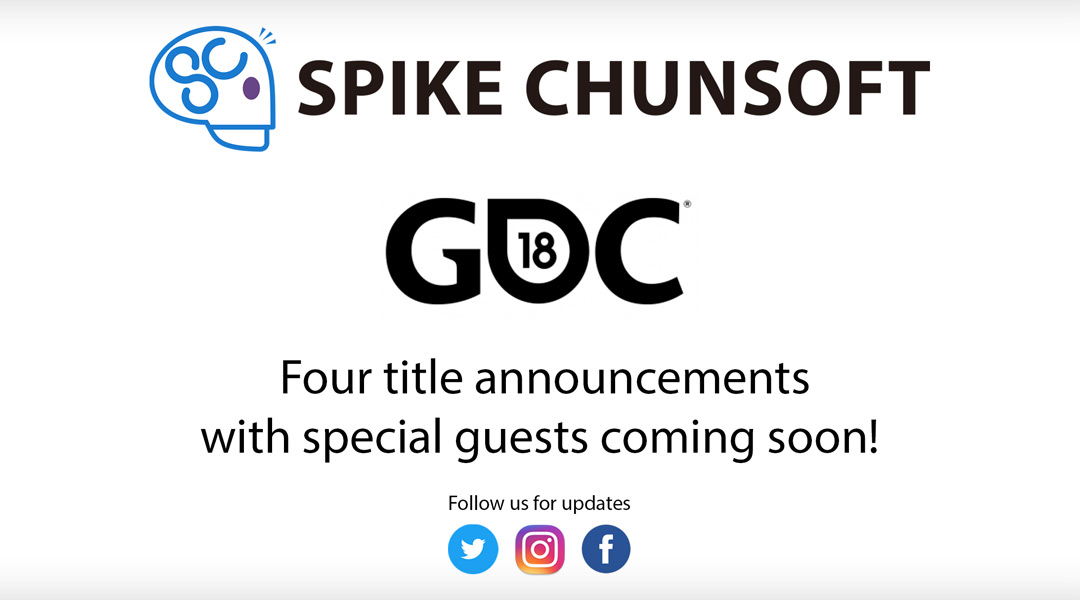 This news comes a few months after their news to launch a North American division to localize any future games of theirs. To add more to the fire, they launched their english website. They have also announced some special giveaways leading up to their GDC Stream via social media.
The Game Developers Conference will take place in San Francisco, CA on March 19th-23rd. It has been confirmed that members of both the US and Japanese development teams will be in attendance. It's also fair to assume that these four new games will have western releases, but we'll keep you posted as we learn more.